Israeli forces have raided Gaza's largest hospital, where hundreds of patients, including newborns, have been stranded with dwindling supplies and no electricity, as the army extended its control across Gaza City and the north.
Al-Shifa Hospital has become a symbol of the widespread suffering of Palestinian civilians during the war between Israel and Hamas, which erupted after the militant group killed some 1200 people and seized around 240 captives in a surprise October 7 attack into southern Israel.
The hospital is also at the heart of clashing narratives over who is to blame for the thousands of deaths and widespread destruction in the besieged territory. Israel accuses Hamas of using Palestinians as human shields, while Palestinians and rights groups say Israel has recklessly endangered civilians as it seeks to eradicate the group.
EXPLAINED: Is Hamas hiding in Gaza's main hospital? Israel's claim is now a focal point in a days-long stalemate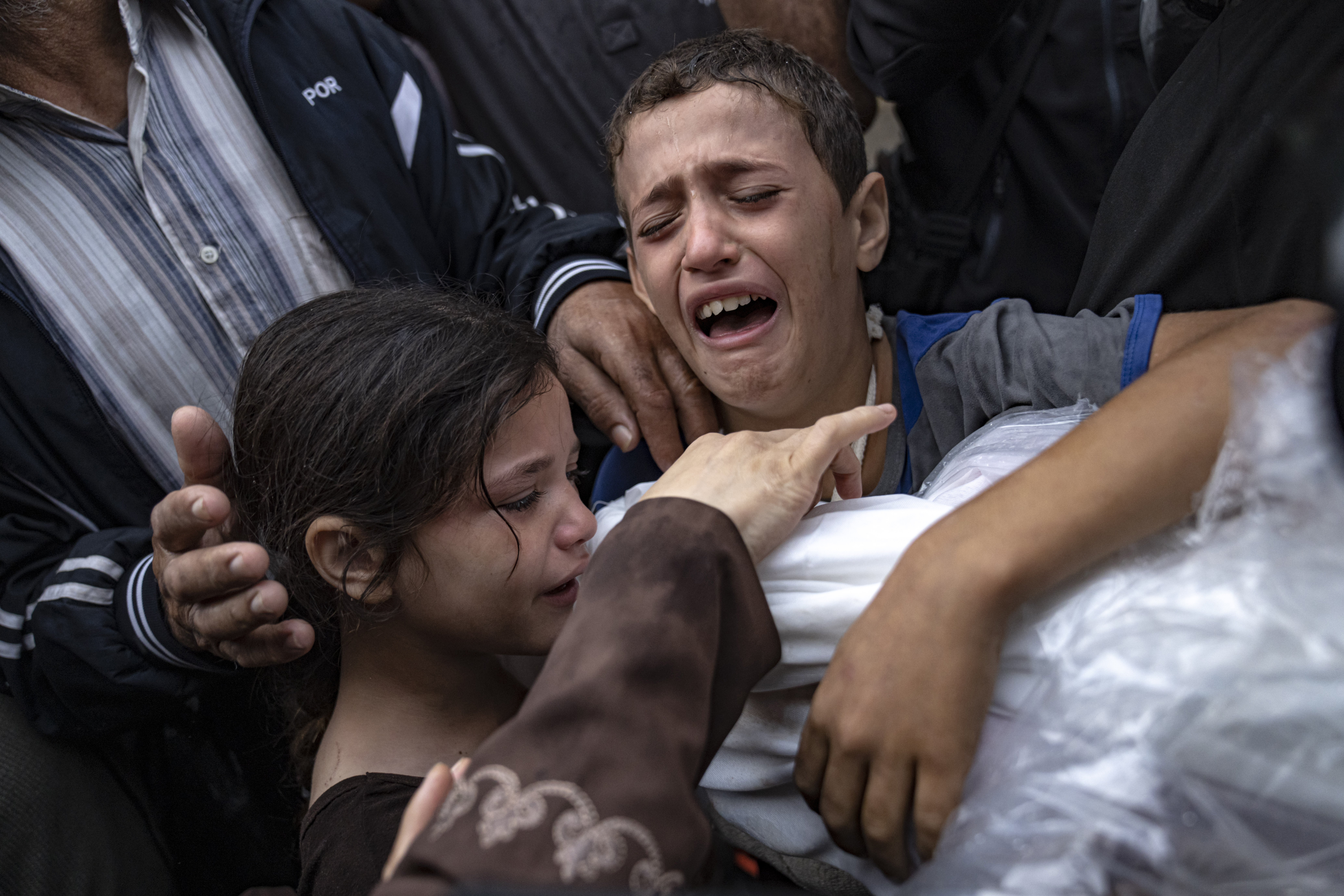 'A terrifying situation'
Mohammed Zaqout, the director of hospitals in Gaza, said Israeli tanks were inside the medical compound and that soldiers had entered buildings, including the emergency and surgery departments, which house intensive care units. It was not clear if he was speaking from inside the compound.
"The occupation forces stormed the buildings," he said angrily over the phone. He said the patients, including children, are terrified.
"They are screaming. It's a very terrifying situation … we can do nothing for the patients but pray."
The Israeli military said it was carrying out a "precise and targeted operation against Hamas in a specified area in the Shifa Hospital".
It said the soldiers were accompanied by medical teams and had brought medical supplies and baby food as well as incubators and other equipment.
Israel says Hamas has a massive command centre inside and beneath al-Shifa, but has not provided visual evidence, while Hamas and the hospital staff have repeatedly denied the allegations.
READ MORE: 'Ceasefire now': Powerful speech as Owusu wins top ARIA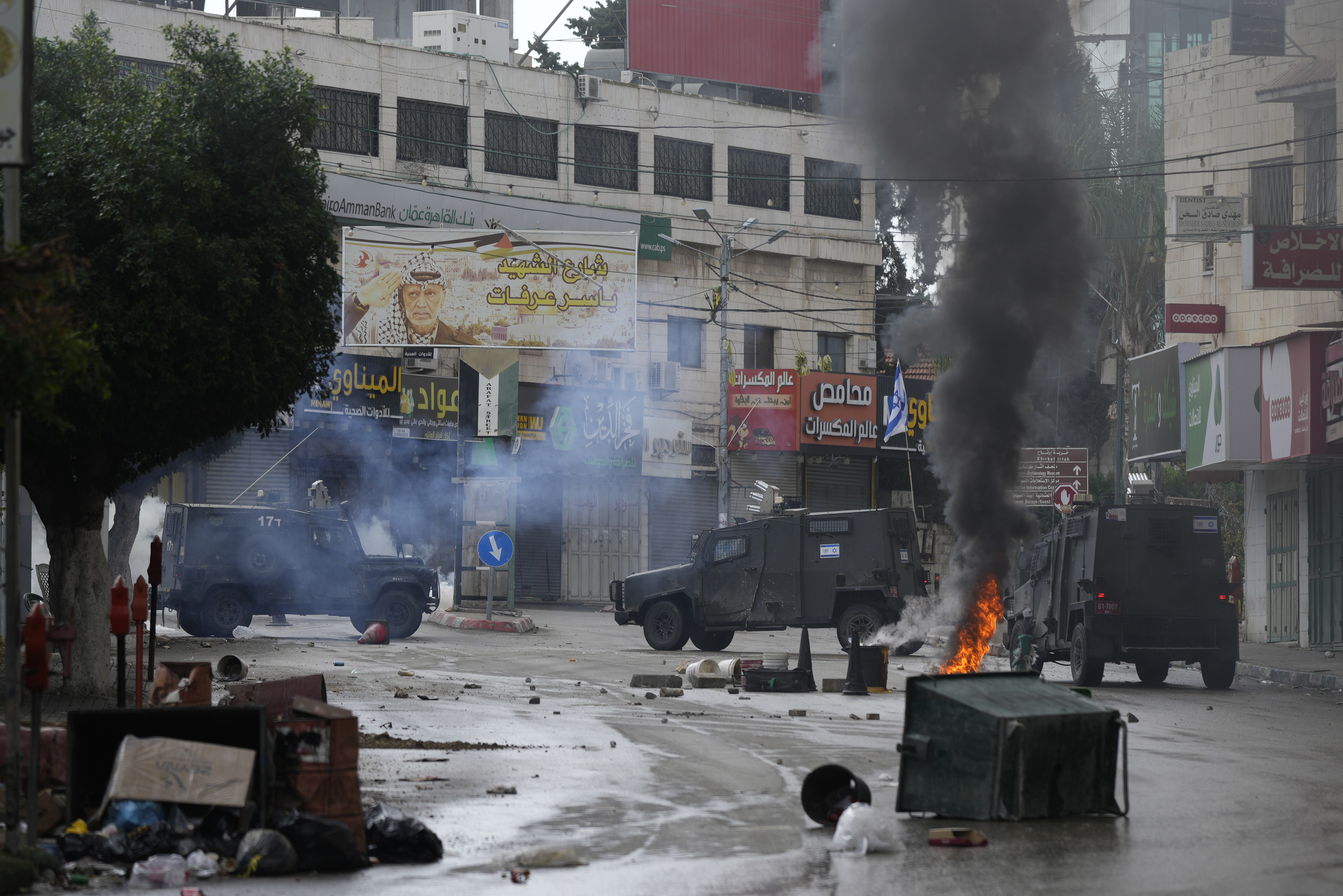 Hours before the raid, the United States said its own intelligence indicated militants have used al-Shifa and other hospitals — and tunnels beneath them — to support military operations and hold hostages.
The Israeli military said that the forces raiding al-Shifa are also searching for hostages.
The plight of the captives, who include men, women and children, has galvanised Israeli support for the war, and families and supporters of the hostages are holding a protest march from Tel Aviv to Jerusalem.
Two and a half weeks after sending tanks and ground troops into northern Gaza, Israeli forces also claimed control of several key buildings and a downtown neighbourhood in Gaza City.
READ MORE: Labor to fast-track plan as asylum seekers released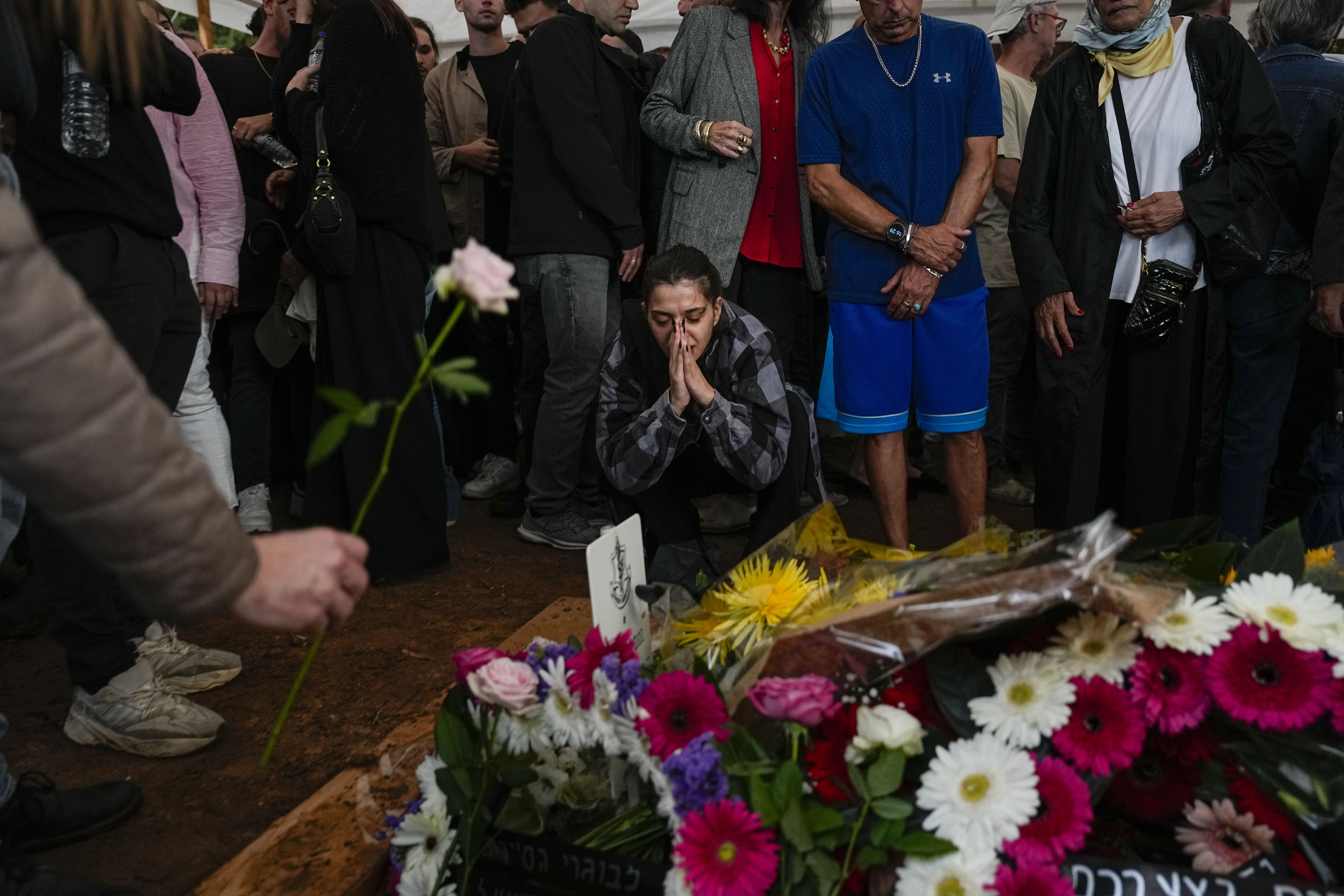 A trickle of fuel for aid workers
Most of the hundreds of thousands of people living in Gaza City and surrounding areas have fled after weeks of Israeli bombardments. Hardly any aid has been delivered to the the north, which has been without power or running water for weeks.
More than 11,200 people, two-thirds of them women and minors, have been killed in Gaza, according to the Palestinian Health Ministry in Ramallah, and two thirds of the territory's 2.3 million people have fled their homes.
About 2700 people have been reported missing, with most believed to be buried under the rubble. The ministry's count does not differentiate between civilian and militant deaths.
Almost the entire population of Gaza has squeezed into the southern two-thirds of the tiny territory, where conditions have been deteriorating as bombardment there continues.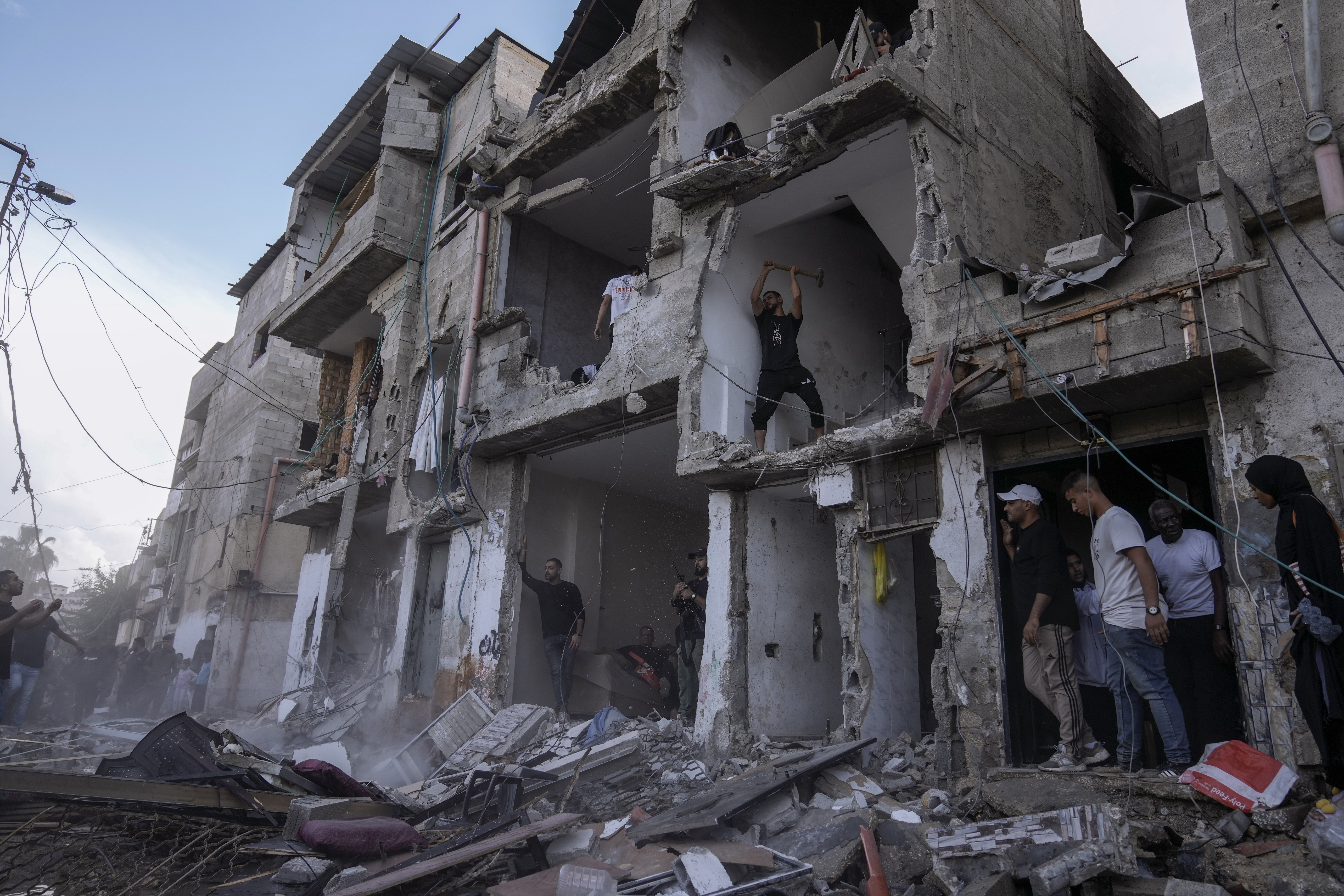 The UN agency for Palestinian refugees said Tuesday that its fuel depot in Gaza was empty and that it would soon cease relief operations, including bringing limited supplies of food and medicine in from Egypt for the more than 600,000 people sheltering in severely overcrowded UN-run schools and other facilities in the south.
Israeli defence officials changed course early on Wednesday (Wednesday evening AEDT) to allow some 24,000 litres of fuel in for humanitarian efforts, officials said.
Earlier, they repeatedly rejected allowing fuel into Gaza, saying Hamas would divert it for military use.
COGAT, the Israeli defence body responsible for Palestinian affairs, said it would allow UN trucks to refill at the Rafah crossing on the Egyptian border later Wednesday. It said the decision was made in response to a request from the US.
Hospitals out of service
The raid into al-Shifa sparked condemnation from Jordan and the internationally recognised Palestinian Authority, which called it a violation of international law. UN aid chief Martin Griffiths said he was "appalled" by the raid, saying the protection of civilians "must override all other concerns".
Hospitals can lose their protected status if combatants use them for military purposes, but civilians must be given ample time to flee, and any attack must be proportional to the military objective.
Thousands of displaced people who had been sheltering at al-Shifa, along with patients who were able to move, had fled the medical compound in Gaza City through a corridor established by Israeli forces in recent days as Israeli troops encircled the complex and battled Hamas militants outside its gates. Some Palestinians who made it out said Israeli forces had fired at evacuees.
Al-Shifa had stopped operations over the weekend, as its supplies dwindled and a lack of electricity left it no way to run incubators and other lifesaving equipment. After days without refrigeration, morgue staff dug a mass grave on Tuesday for 120 bodies in a courtyard.
The Health Ministry said 40 patients, including three babies, have died since al-Shifa's emergency generator ran out of fuel Saturday. Another 36 babies are at risk of dying because there is no power for incubators, according to the ministry.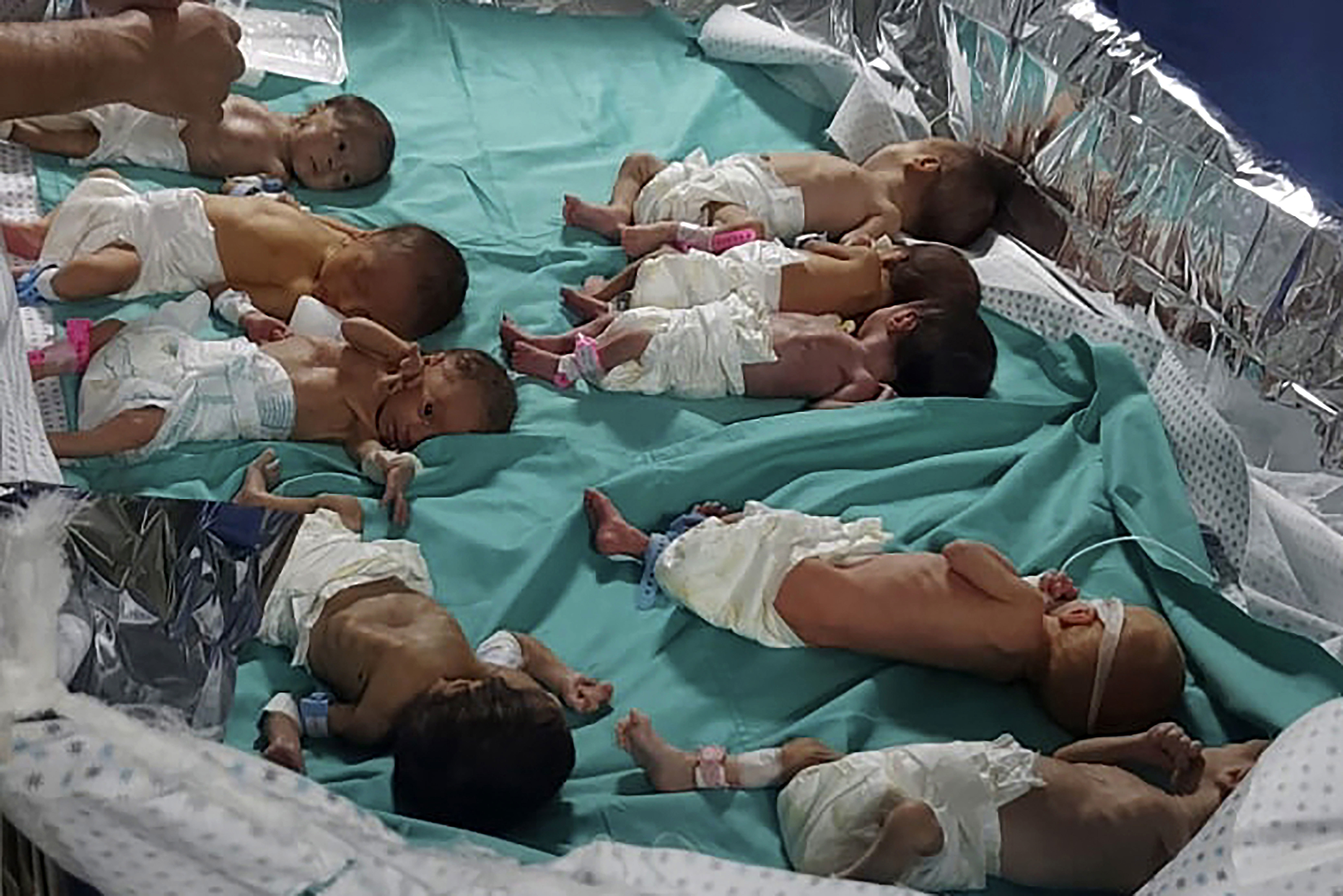 Battle in Gaza City
Israeli troops have extended their control across northern Gaza, capturing the territory's legislature building and police headquarters. But independent accounts of the fighting in Gaza City have been nearly impossible to gather, as communications with the north have largely collapsed.
Israeli military spokesman Daniel Hagari said Israeli forces have completed the takeover of Shati refugee camp, a densely built district, and are moving about freely in the city as a whole.
Inside some of the newly captured buildings, soldiers held up the Israeli flag and military flags in celebration. In a nationally televised news conference, Defense Minister Yoav Gallant said Hamas had "lost control" of northern Gaza and that Israel made significant gains in Gaza City.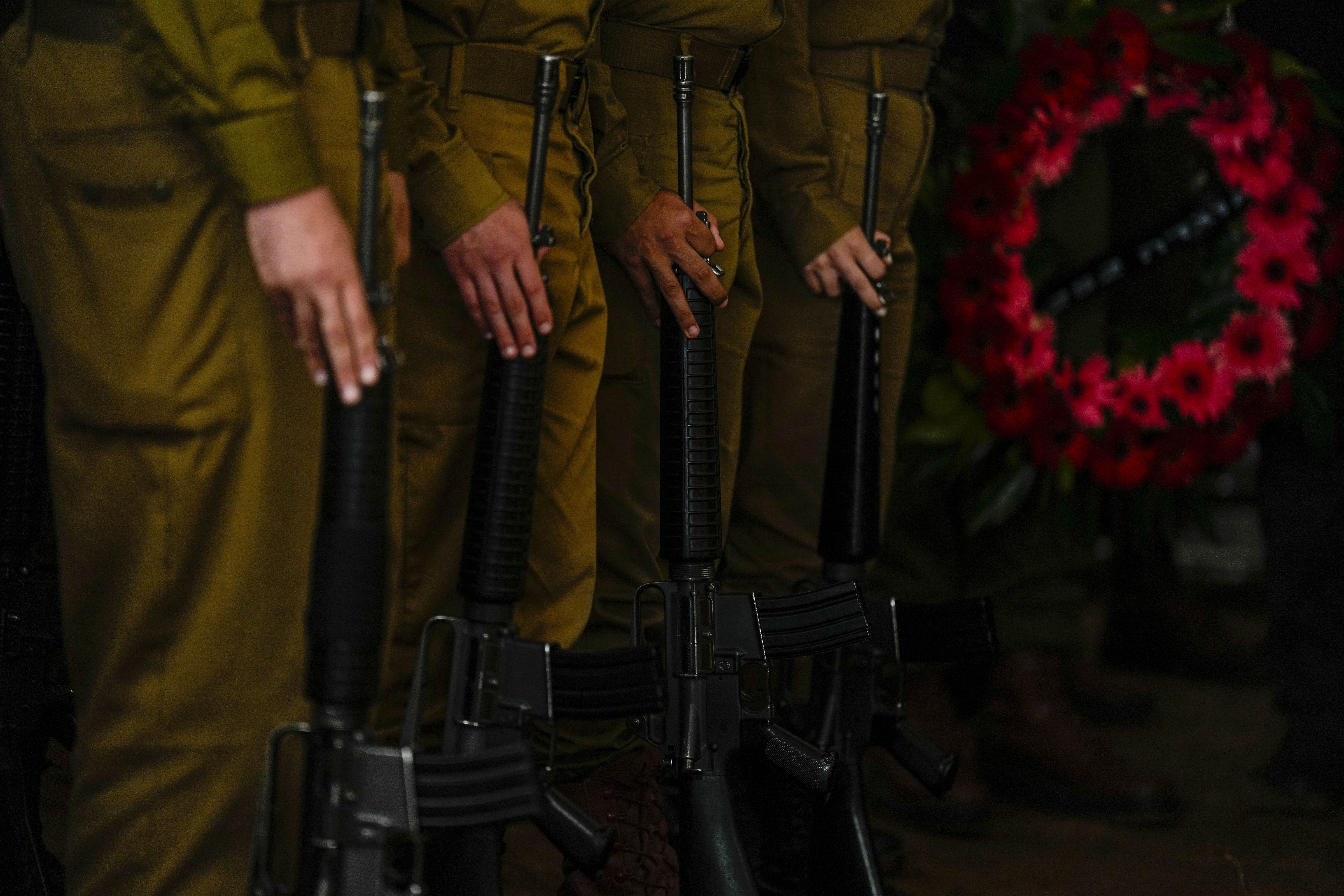 "We're talking about long months, not a day or two," Gallant said, when asked about a timeframe for war.
The military says its forces have found weapons and eliminated fighters in government buildings, schools and residential buildings.
Israel says it has killed several thousand fighters, including important mid-level commanders, while 46 of its own soldiers have been killed in Gaza.