The leader of Solomon Islands has hit back at criticism of his nation's deepening security ties with China, saying the United States and Australia have nothing to fear.
Prime Minister Manasseh Sogavare made the remarks on Monday at a news conference in the capital Honiara after returning from a visit to China, where he met with Chinese President Xi Jinping and other top officials.
Sogavare said while in China he signed nine agreements and memorandums, including a police cooperation plan, which he accused the US and Australia of being "un-neighbourly" for criticising.
READ MORE: Teen texts 'dead' to mate before vanishing into bush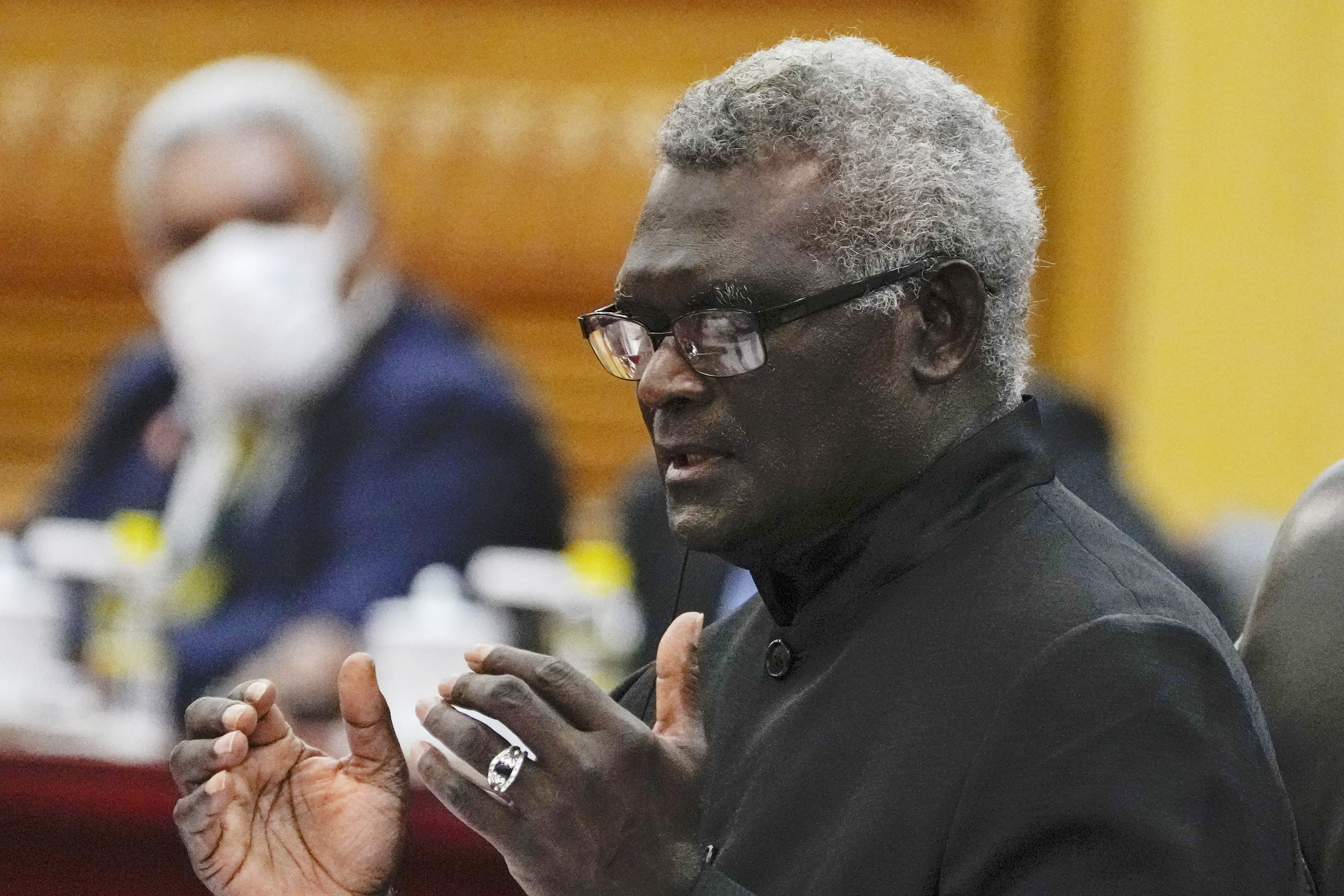 He said the plan "enhances cooperation on law enforcement and security matters with a commitment by China to provide support as needed" to strengthen the capacity of police law enforcement in the Pacific nation.
The new agreements come after the Solomon Islands signed a security pact with China last year, raising fears of a military buildup in the region.
The US has countered with diplomatic moves of its own, including opening an embassy in the Solomon Islands.
The Solomon Islands switched allegiance from the self-ruled island of Taiwan to Beijing in 2019, threatening the close ties with the US that date to World War II.
Both the US and Australia have raised concerns about the secrecy of the new police plan.
Australian Foreign Minister Penny Wong told reporters she had asked about the plan when she met with China's top diplomat Wang Yi in Jakarta last week.
READ MORE: Nurse allegedly tells mental health patient to 'die at home' at Queensland hospital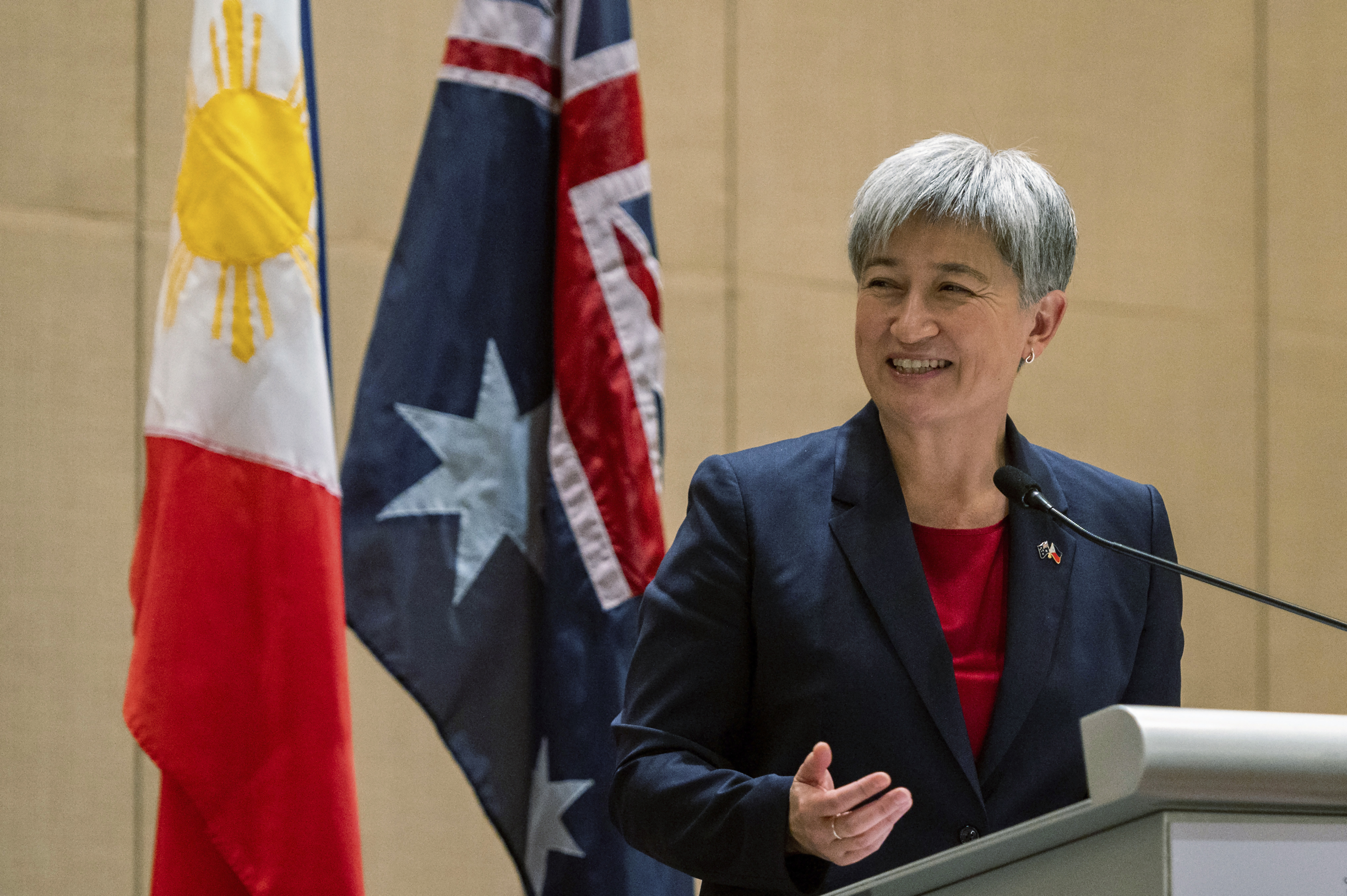 Wong said Australia wants more transparency and takes the view that "security is best provided for within the Pacific family".
At the news conference, Sogavare hit out at Australia and the US about an alleged funding shortage and thanked China for having "stepped up and committed itself to the meet this shortfall".
"Questioning Solomon Islands-China policy programmes gives a new definition of free and open Indo-Pacific," he said.
"The narrow, coercive, diplomatic approach of targeting China-Solomon Islands relation is — and I don't wanna use this word — un-neighbourly, and lacks respect."
"This is nothing but interference by foreign states into the internal affairs of Solomon Islands," Sogavare said.
He said China's plan to help the police complemented existing Australian and New Zealand police programs in his nation.
"Australia and the United States should not fear China's police support to Solomon Islands," Sogavare said.
READ MORE: Adelaide man accused of shooting woman and her daughter faces court 
Home to 700,000 people and lying about 2000 kilometres north-east of Australia, Solomon Islands has been one of China's biggest successes in a campaign to expand its presence in the South Pacific.
China's Foreign Ministry earlier said Sogavare's visit to Beijing would "inject new momentum" into relations and "deepen mutual political trust".
Sign up here to receive our daily newsletters and breaking news alerts, sent straight to your inbox.