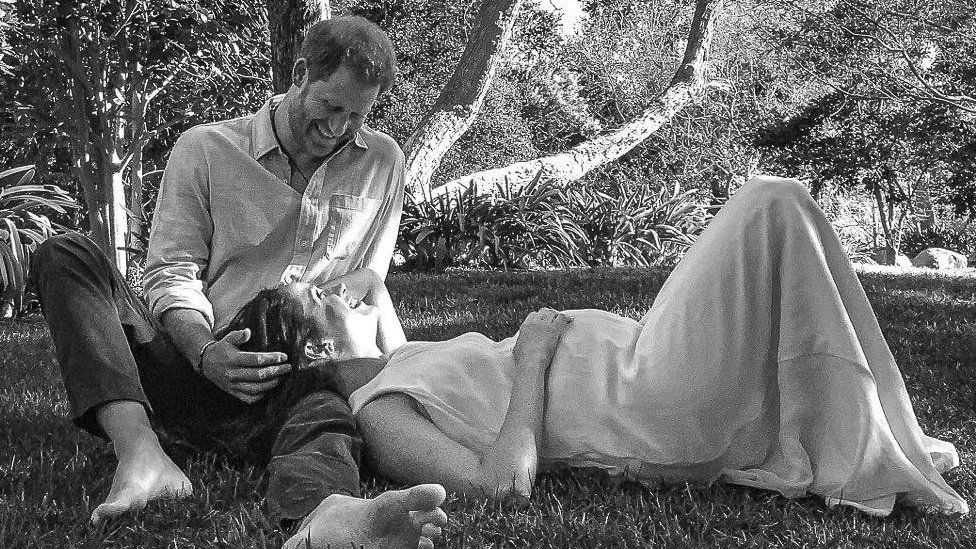 Meghan Markle and Prince Harry are expecting their second child, a spokesperson for the couple, revealed.
The Duke and Duchess of Sussex are preparing to welcome a brother or sister for their son Archie Mountbatten-Windsor, who turned one last May.
A spokesperson for the couple said they were "overjoyed".
A source in Buckingham Palace said the Queen, Duke of Edinburgh, Prince of Wales and all members of the Royal Family "are delighted and wish them well".
Harry and Meghan shared a black and white picture of themselves under a tree, with Harry resting his hand on Meghan's head as she cradles her bump.
Their child will be eighth in line to the throne.
Meghan's due date has not been revealed, but her bump appeared prominent in the photograph.
Report Story