A South African female warder who was caught having sex with a male inmate in a prison in South Africa, has been suspended.
National correctional services spokesperson, Singabakho Nxumalo said a disciplinary process has been launched over the incident which occurred in an office at Ncome Correctional Centre.
Graphic video clips of the shameful encounter raised questions about how the cellphone the prisoner used to film the sex escapade made its way into the prison.
Singabakho Nxumalo told radio 702 Wednesday that more prison officials could be punished if found culpable.
Nxumalo said; "We have suspended the official involved and we've taken disciplinary measures against the inmate.
"The investigation is much broader than the two people seen on the video because … We need to understand if it is just an isolated incident or if there is more to it and if there are other players.
"We do not want them [cellphones] in our centers. This is a classic case, a cellphone was used to record this.
"Cellphones are just one item in the long list of contraband items that are not allowed because they cause harm to the victims outside and used to plan other crimes. They could even order hits on others.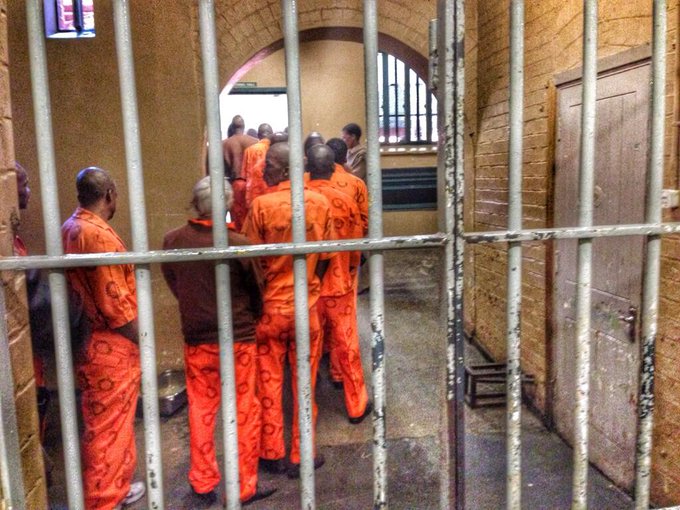 "It's completely unpalatable. I don't think that the nation would deserve to see something like that, captured in video, and you are correct, both of them [were] fully aware they are recording this thing.
"Sexual activities between inmates and correctional officials are shameful incidents that can never be ascribed to what is expected of our officials.
The official involved has been identified and she will be subjected to a disciplinary process with immediate effect.
"Correctional officials are expected to abide by a code of conduct, and despicable acts of sexual activities with inmates shall never be tolerated. We appeal to those in possession of the video to refrain from disseminating it."
Nxumalo also told TimesLIVE that claims shared on social media about the warder taking her own life were false.
The videos are here
Report Story