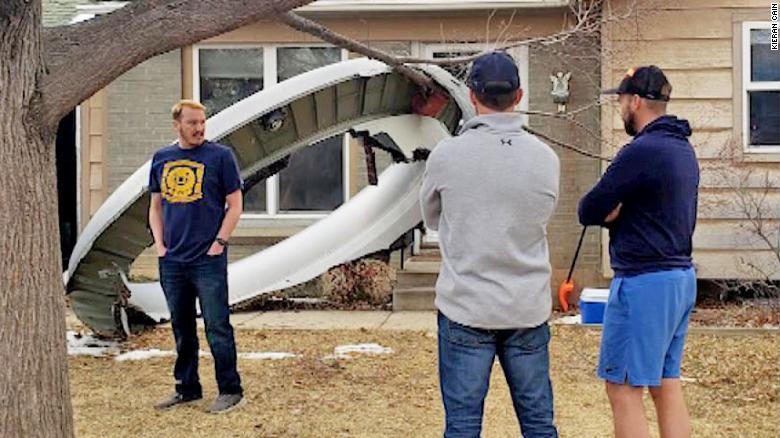 A United Airlines plane bound for Honolul has scattered debris over a residential area near Denver after one of its engines failed on take-off.
The Boeing 777, with 231 passengers and 10 crew on board, was able to return safely and land at Denver airport. No injuries were reported.
Police in the town of Broomfield posted pictures of what appears to be the front of an engine casing in the front garden of a home.
Flight 328 @united engine caught fire. my parents are on this flight ?? everyone's okay though! pic.twitter.com/cBt82nIkqb

— michaela? (@michaelagiulia) February 20, 2021
Report Story