Brett Andrew Button, the driver of the bus which crashed in the Hunter Valley, killing 10 people, has just been released from custody after being granted bail earlier today.
Button, 58, made a brief appearance before Cessnock Local Court this morning, where a magistrate imposed strict bail conditions on him after saying there was a strong prosecution case for the 10 counts of dangerous driving occasioning death.
He was seen leaving Cessnock Police Station wearing a black hoodie and carrying a Coles supermarket shopping bag.
READ MORE: Victims of Hunter wedding bus crash identified as community mourns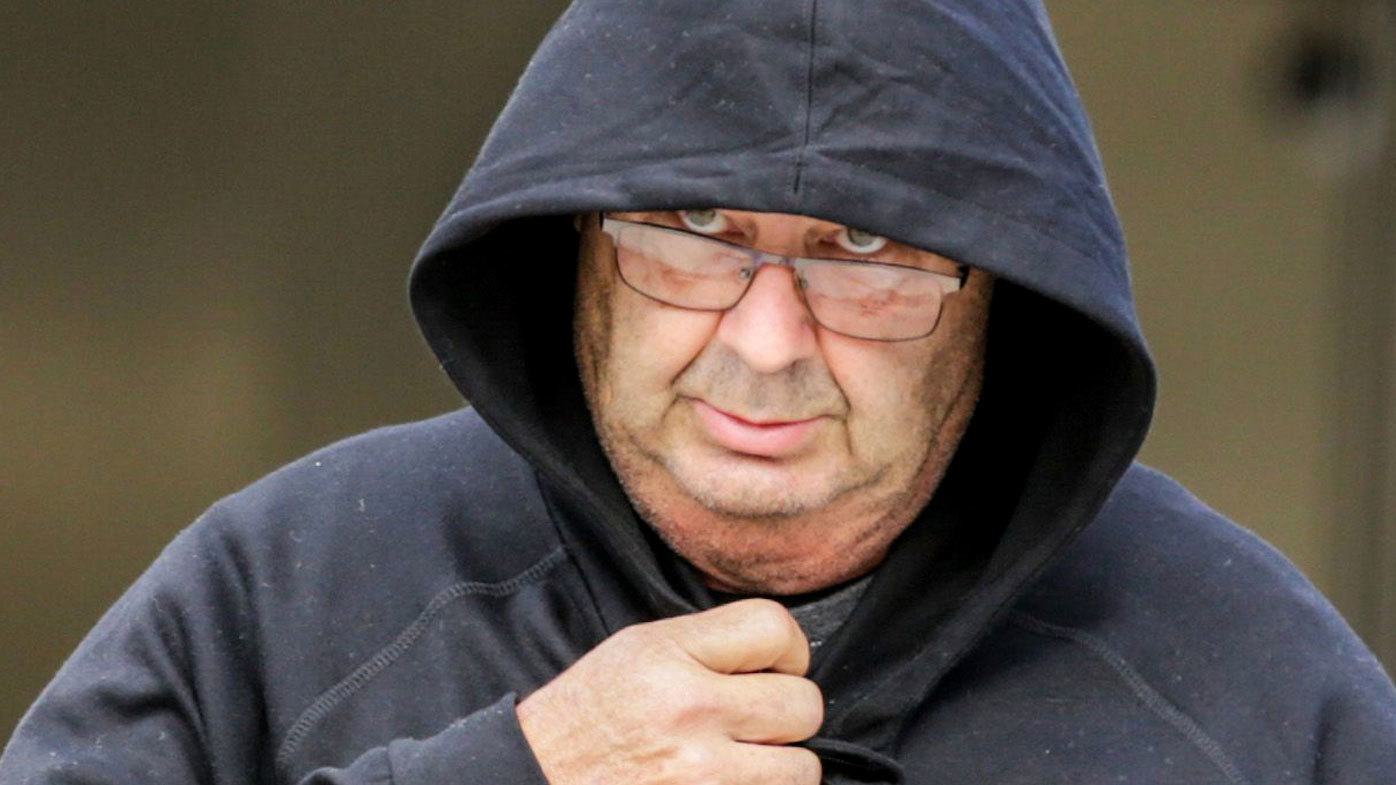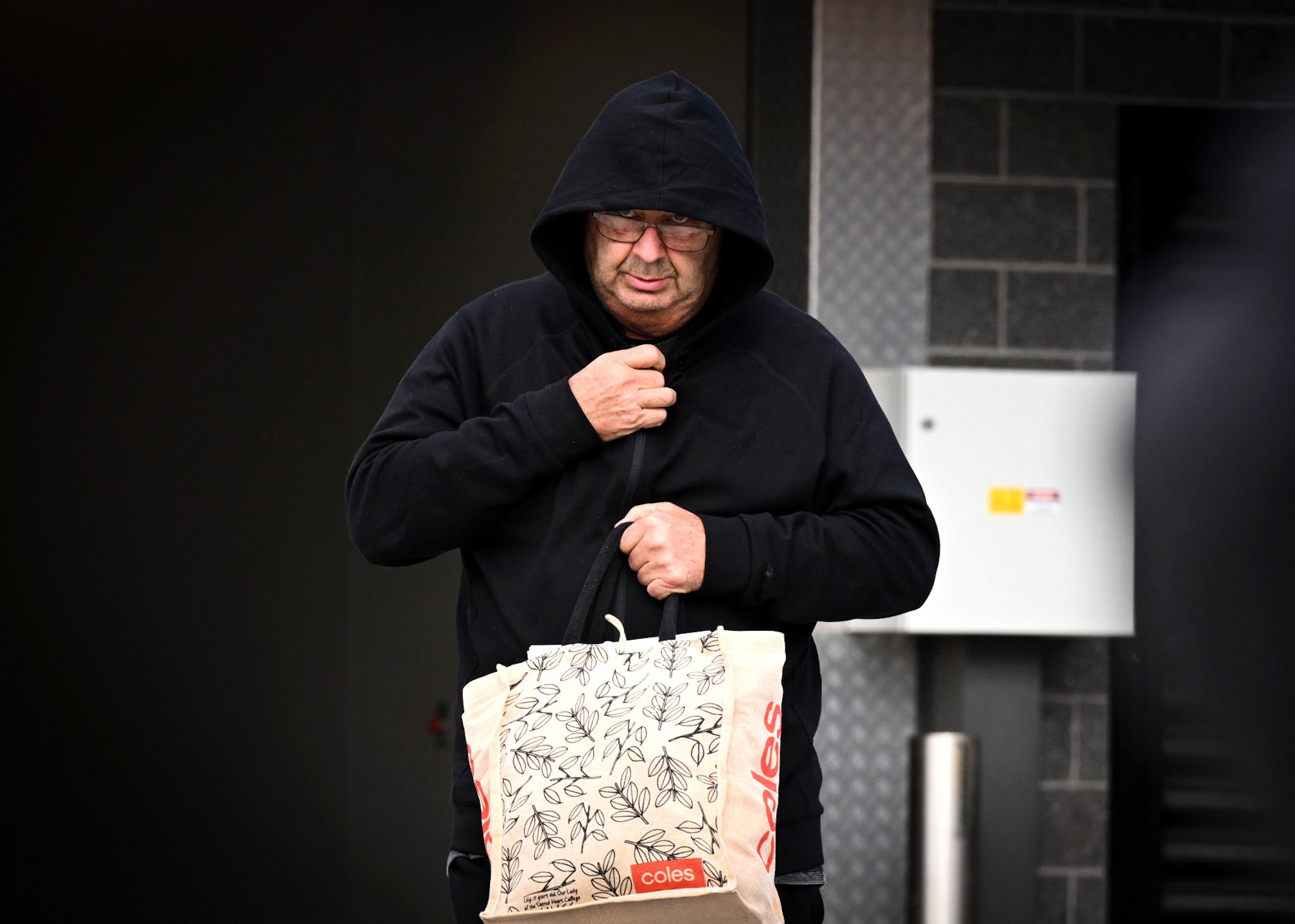 He entered a waiting car, as a media pack surrounded him.
Magistrate Robyn Richardson said Button, who resides in Maitland, had links to the local area and acknowledged his emotional suffering.
Police have suspended Button's driver's licence and curfew conditions have been imposed.
Inside the packed courtroom, Richardson acknowledged she saw before her a man who was suffering and that this would be a long and protected case.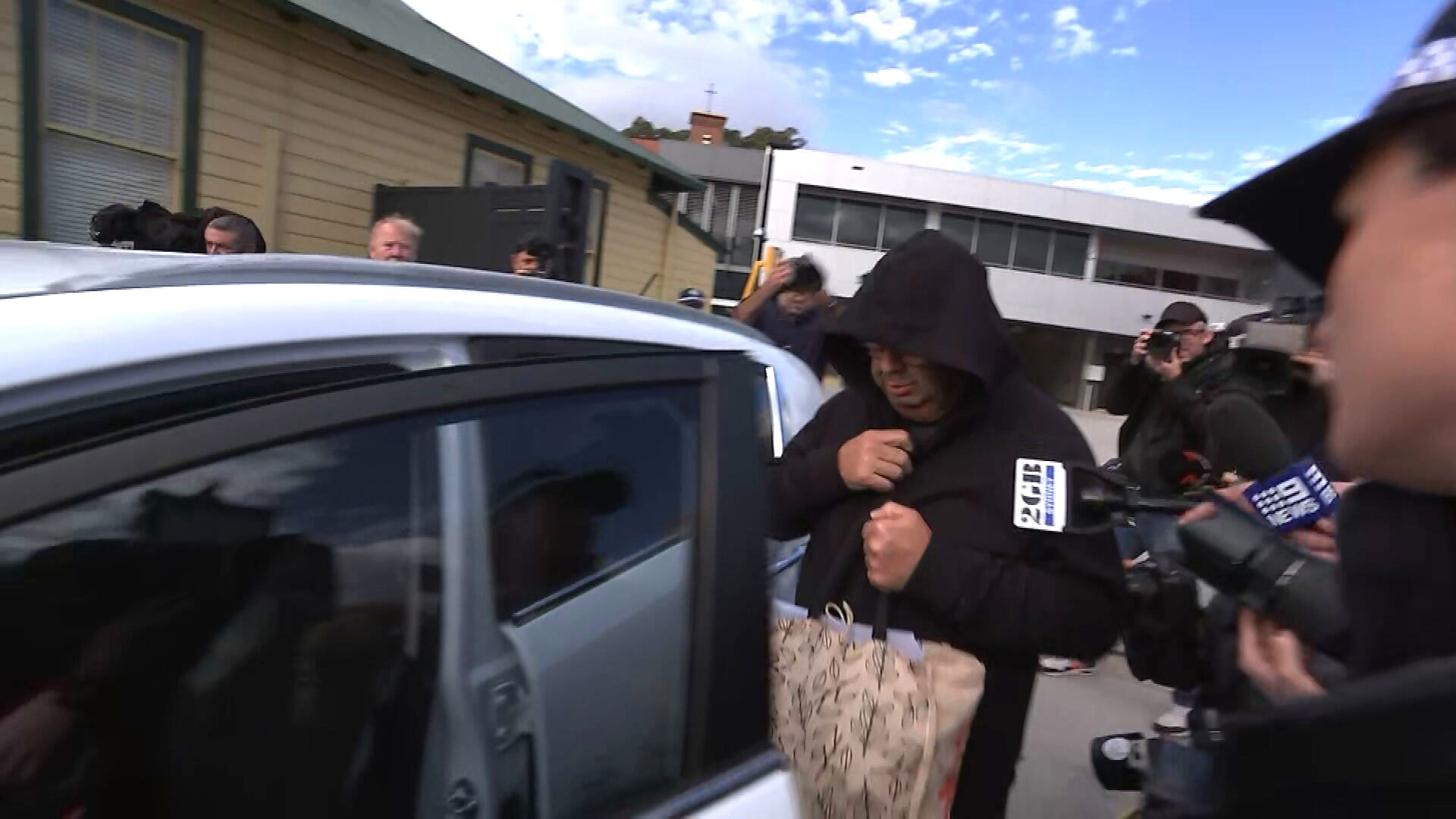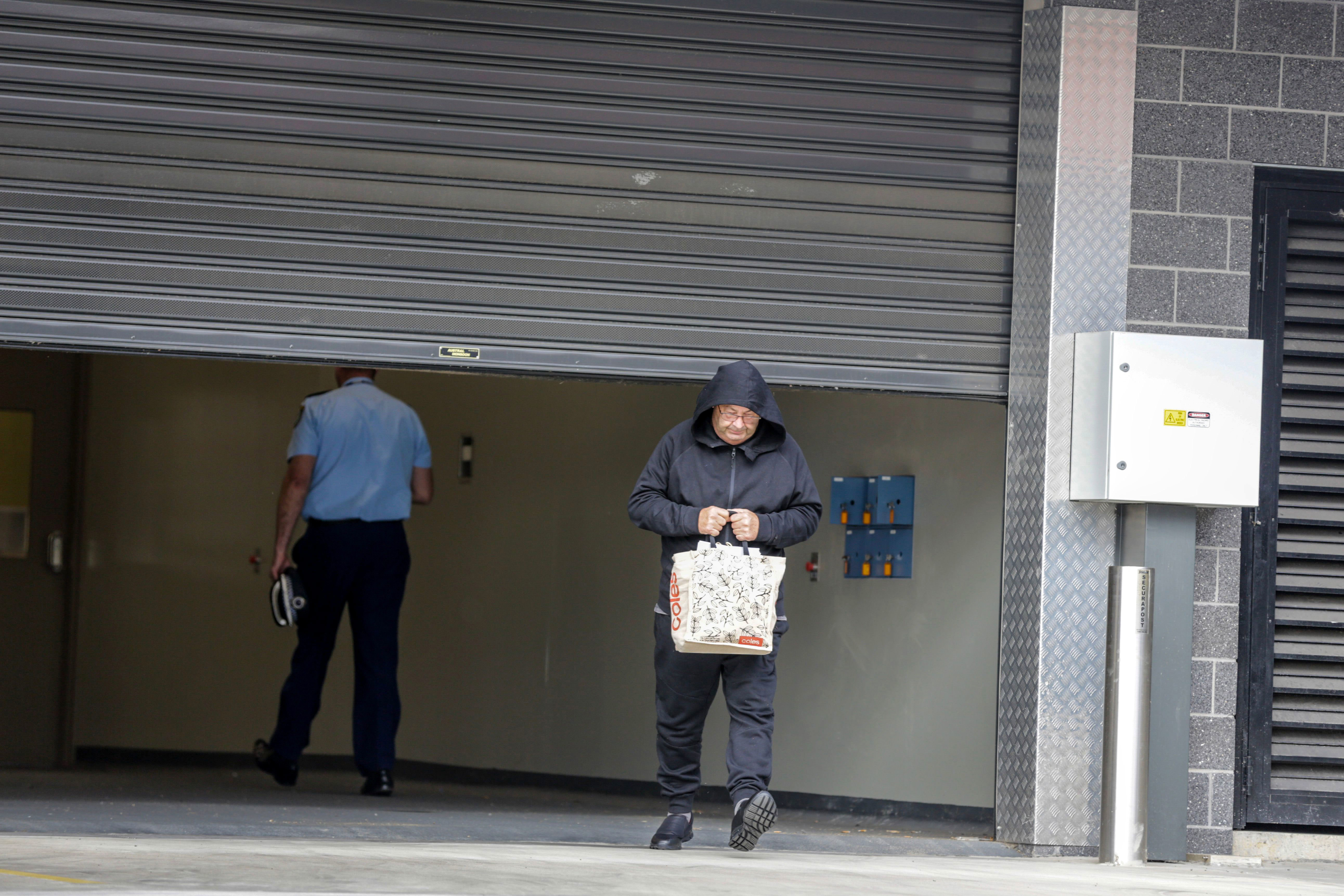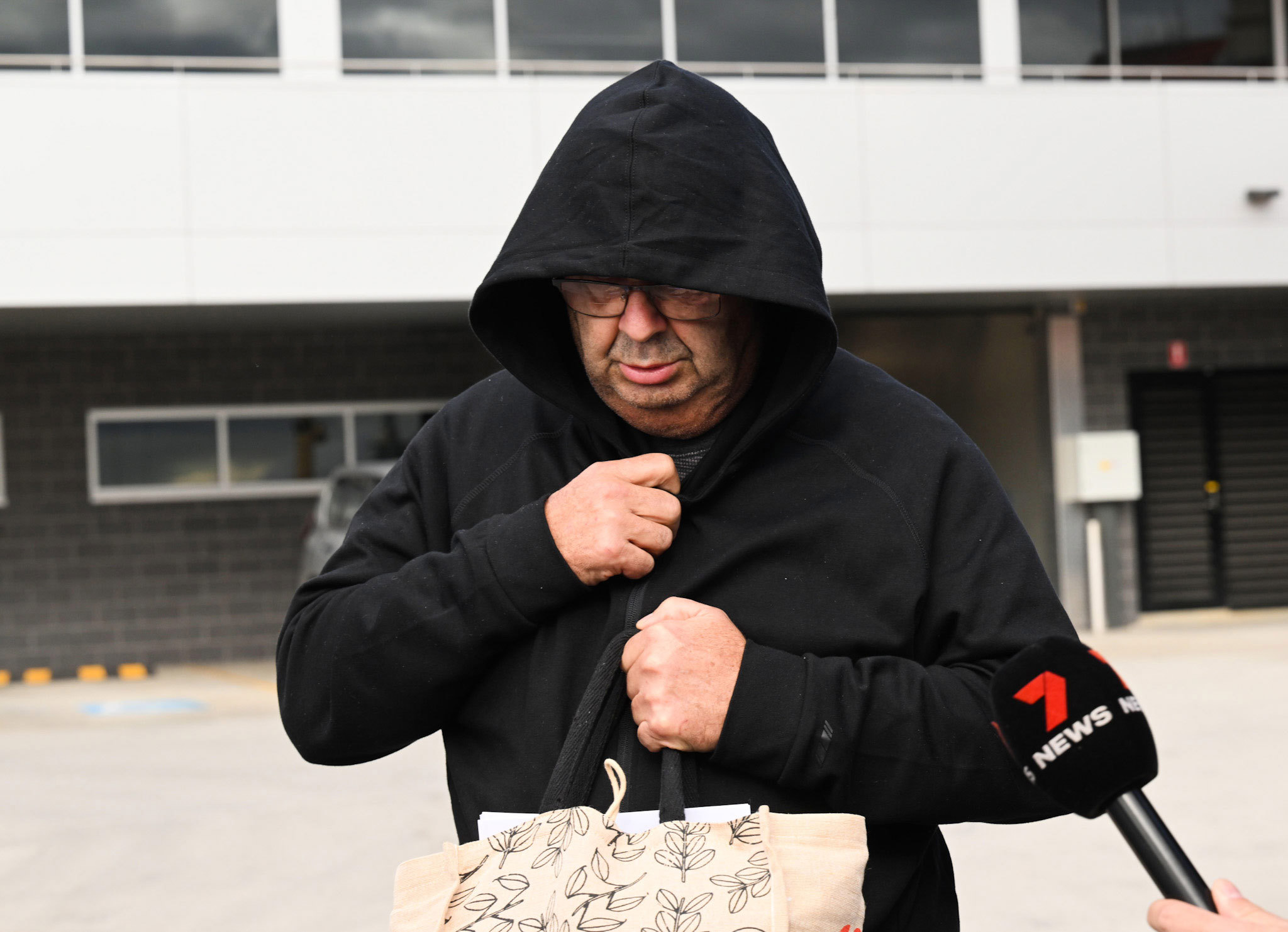 Button's family would also be struggling, she said, while underlining the unimaginable agony friends and family of those killed must now endure.
In arguing for bail and his release, Button's lawyer said his client lived with a number of medical conditions.
He is scheduled to return to court in August.
Speaking before bail was given, Acting Assistant Commissioner David Waddell said police would allege Button was driving "too quick" when the bus entered the roundabout, causing it to roll.
READ MORE: How the Hunter Valley wedding bus crash emergency response unfolded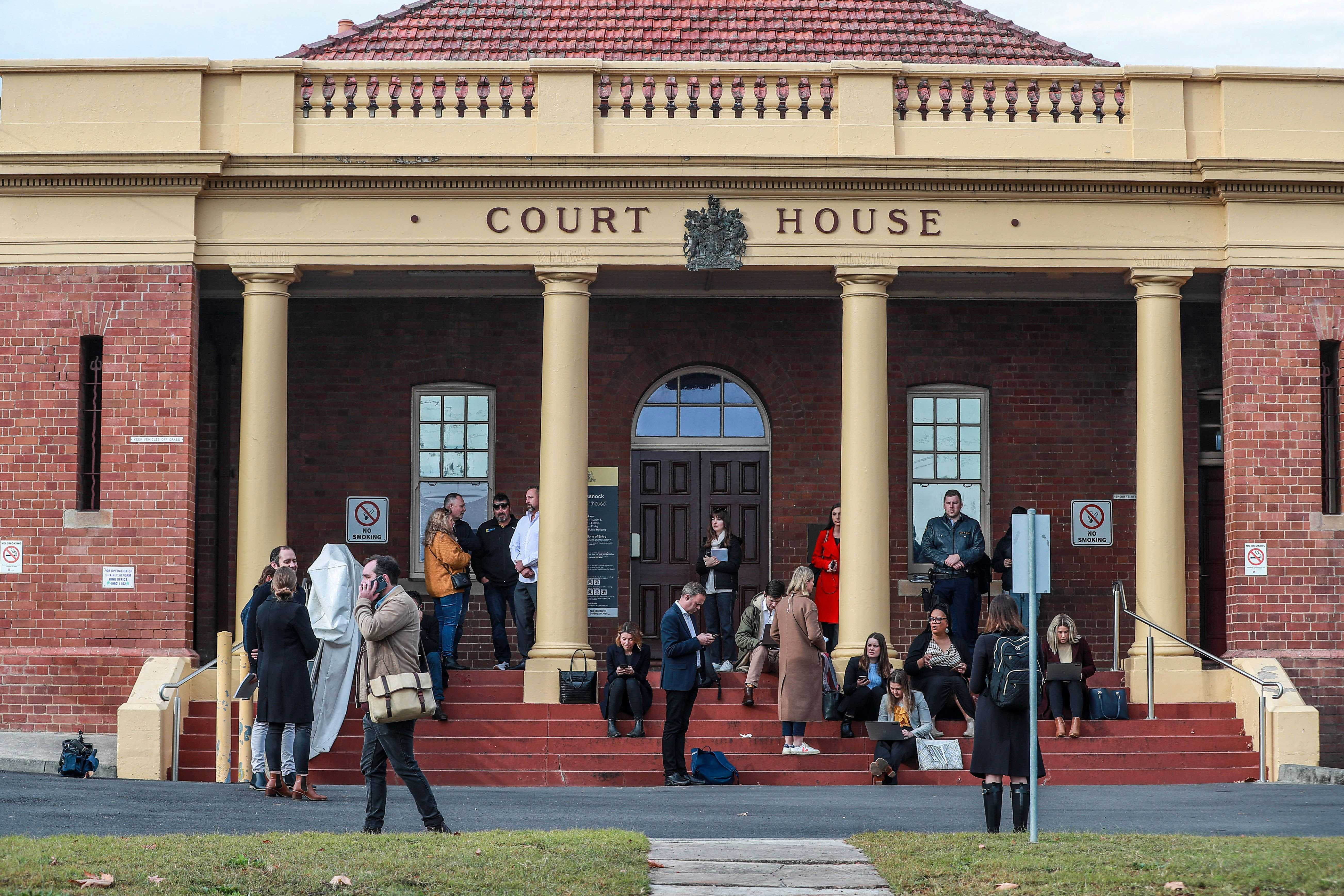 "He entered that roundabout driving in a manner that was inconsistent with the conditions," Waddell alleged.
"The speed was too quick for him to negotiate that roundabout, causing the vehicle to fall onto its left side and cause those injuries."
Police had investigated the bus at the scene, leaving many officers "visibly distraught", Waddell said.
There were reports of heavy fog in the area that night, but Waddell would not comment if visibility was a significant factor.
"The whole conditions will be examined as part of the investigation," Waddell said.
"So, it will be about how the driver drove in relation to the conditions."
Button is facing 11 charges, 10 dangerous driving charges relating to each victim, and one of negligent driving.
Investigators will today conduct a mechanical examination of the bus, after it was removed from the roundabout last night.
The crash scene remains cordoned off and closed.
READ MORE: Heroic stories from tragic wedding bus crash emerge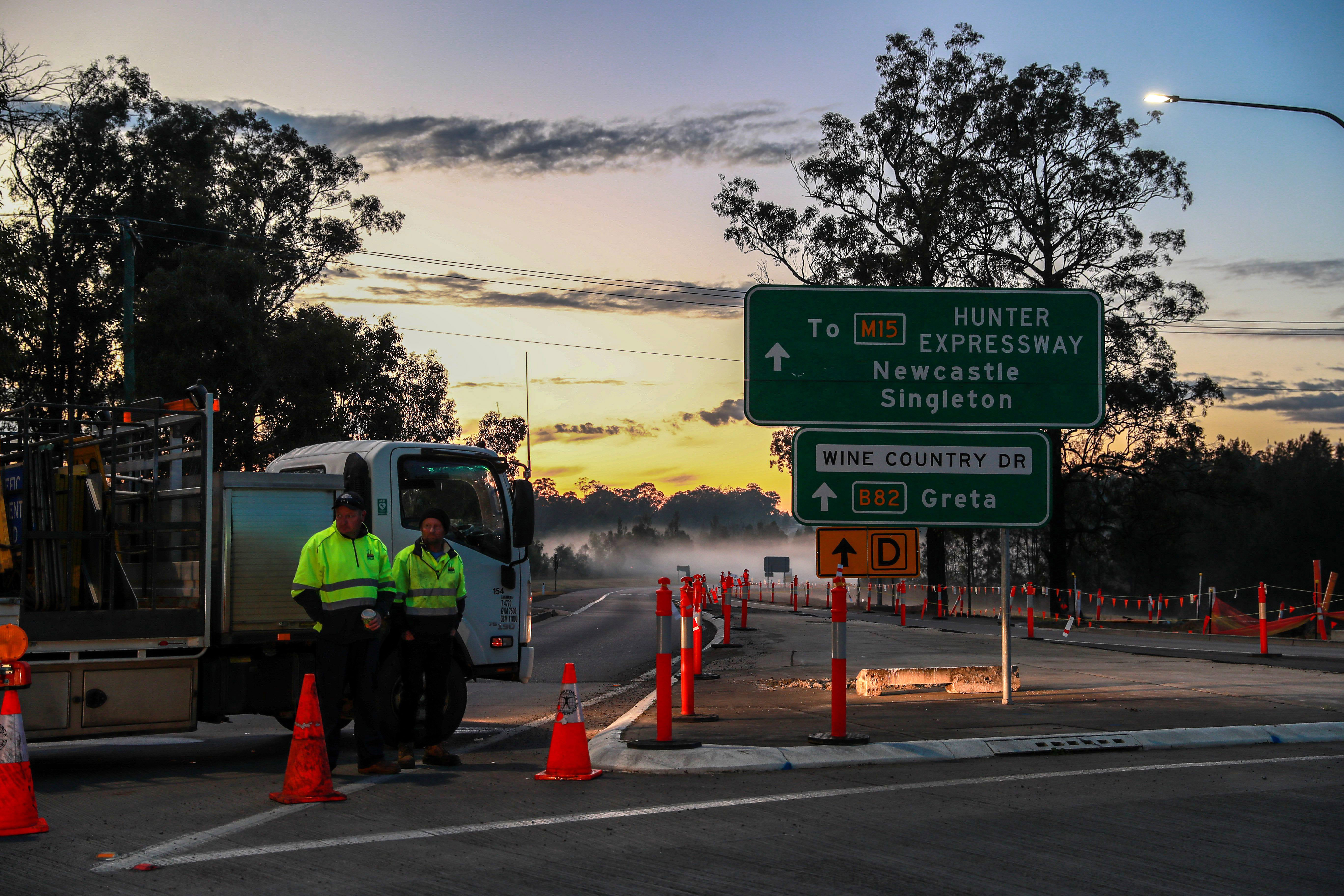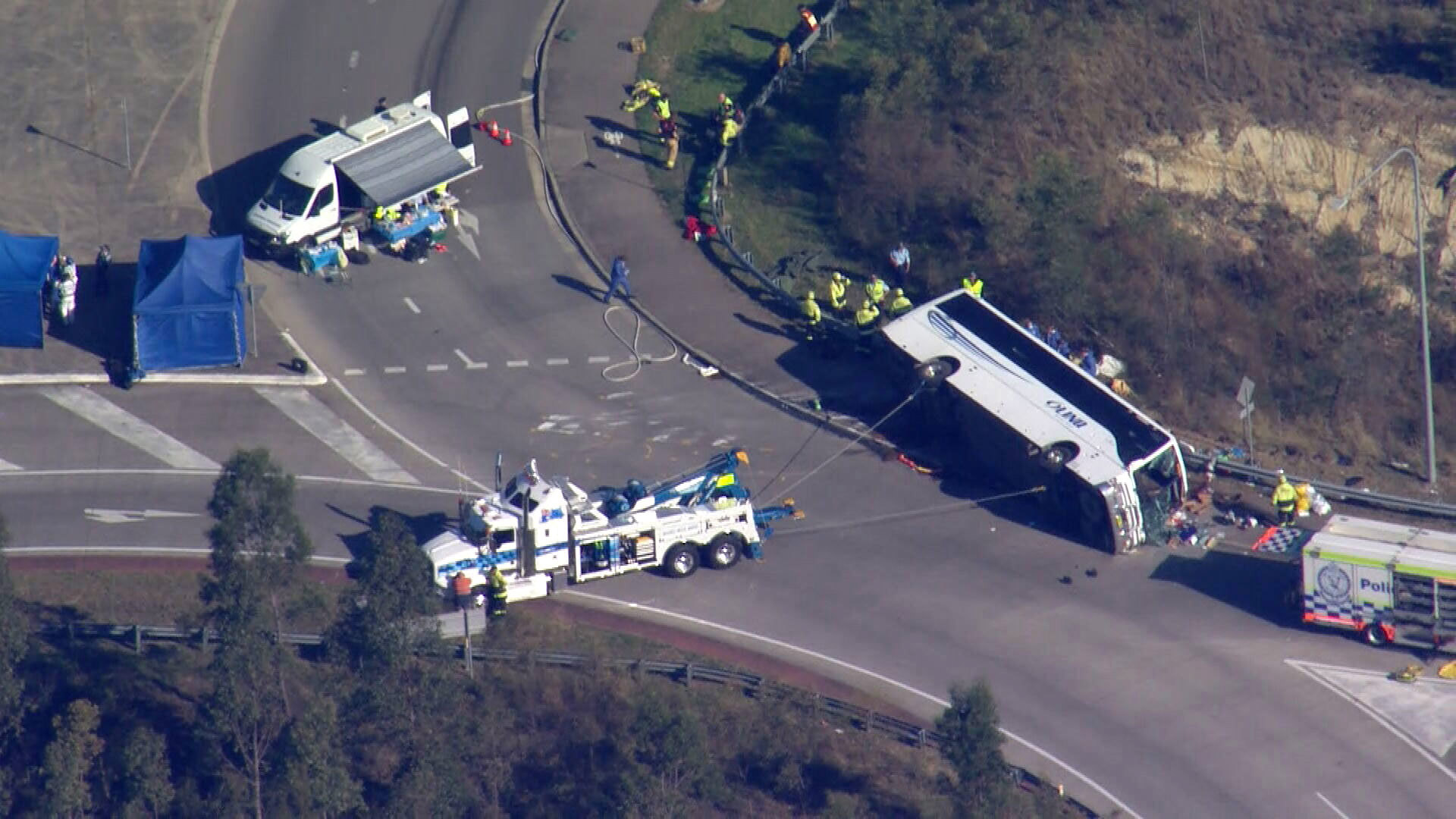 Waddell this morning outlined in broad strokes what police allege happened after the bus departed the Wandin Estate Winery, near Greta, around 40km north-west of Newcastle.
About 11:30pm on Sunday night, Button was driving the large white bus in a southerly direction on Wine Country Drive, he said.
The bus was carrying guests following the wedding of newly-married couple Mitchell Gaffney and Maddy Edsell, who grew up in Melbourne before moving to NSW.
There were 37 passengers on board, ranging in age from 20s to 60s, according to police.
As the bus entered a roundabout, to turn west onto the Hunter Expressway, Button allegedly lost control of the bus and it rolled onto its left side, onto a guardrail, Waddell said.
Nine people died at the crash site, and one died later in hospital.
"It was a very chaotic scene," Waddell said.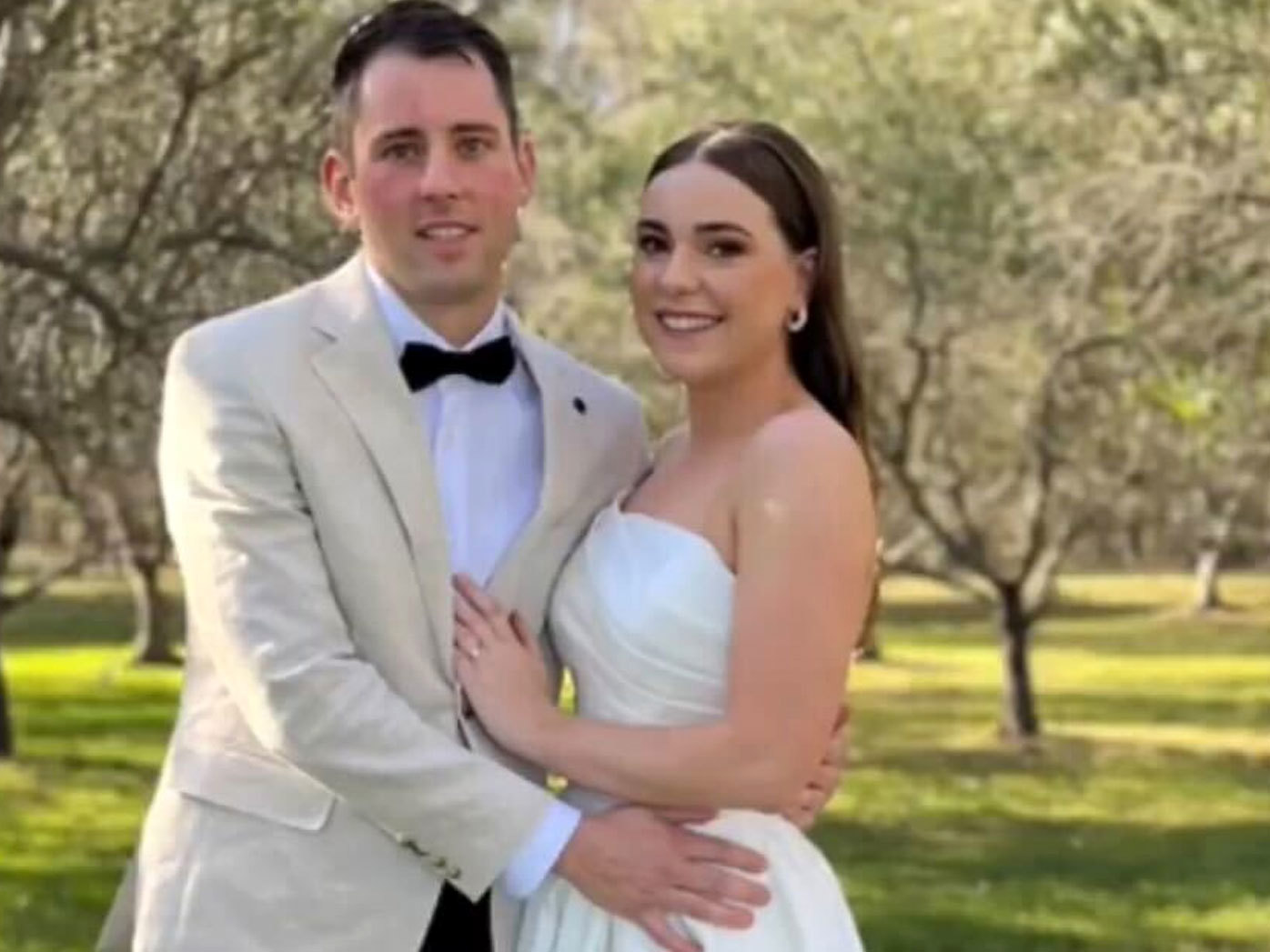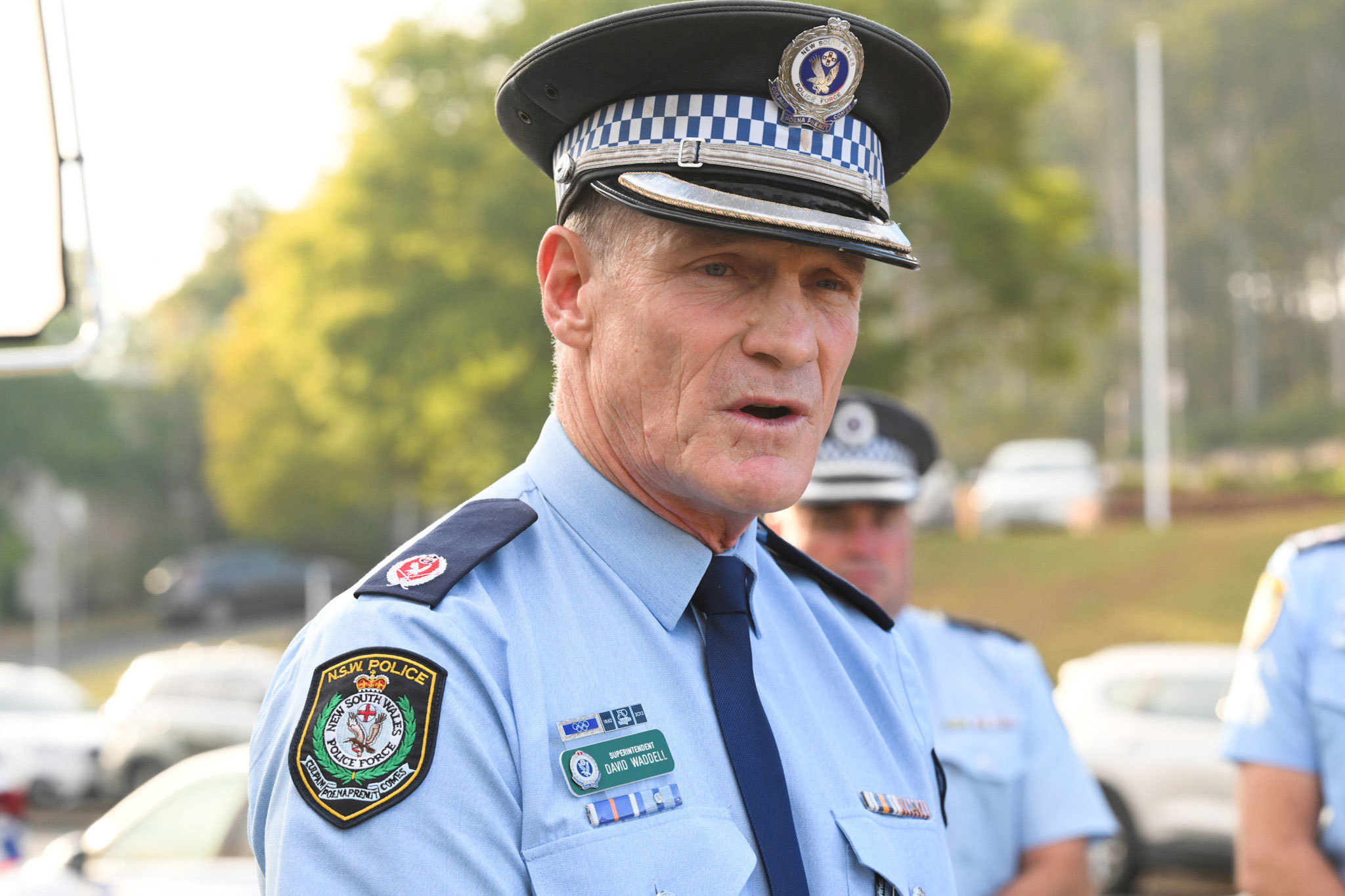 READ MORE: What we know about the fatal Hunter Valley wedding bus crash
Twenty-five people were rushed to hospital with a range of injuries. There are still 14 people in hospital, two in intensive care.
Waddell described the ICU patients as "critical but stable".
Police have interviewed some of the surviving passengers, he said.
Button was arrested and taken to hospital for blood and urine tests, and he was cleared of serious injury.
He was taken back to Cessnock Police Station where he was charged and held overnight.
Sign up here to receive our daily newsletters and breaking news alerts, sent straight to your inbox.