Three men have been arrested after allegedly performing a Nazi salute outside the Sydney Jewish Museum.
The men were arrested after police were called to the museum in Darlinghurst just after midday.
A museum spokesperson said there was no ongoing danger to any of its staff.
READ MORE: Police eye 'special powers' ahead of Sydney pro-Palestine rally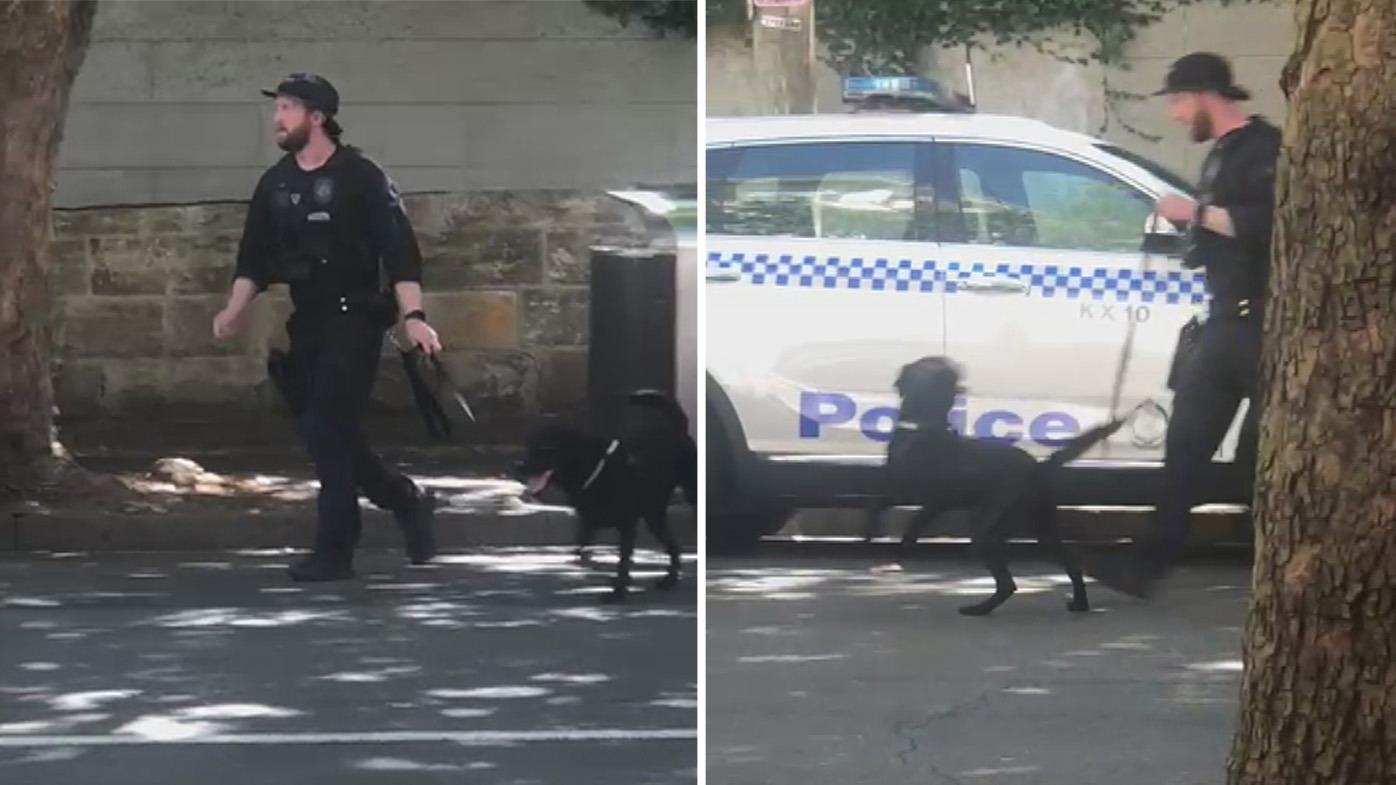 "At no time was anyone at the Museum in danger, and the Museum is thankful for the ongoing support of its security contractors and the local police monitoring the site at all times," the spokesperson said.
"The Sydney Jewish Museum remains a safe place for all volunteers, Holocaust survivors and visitors."
Darlinghurst Road was closed for several hours following the incident, but has now reopened. 
Police are yet to confirm details surrounding the arrests but the men have been taken to a police station.
"Three men have been arrested by officers attached to Kings Cross Police Area Command, after police were called to Darlinghurst Road, Darlinghurst shortly before midday today," police said in a statement.
"The men have been taken to Kings Cross Police Station.
"While there is no ongoing risk to the public Darlinghurst Road remains closed the public to ongoing inquiries.
"More information will be provided once it becomes available."
Premier Chris Minns said the alleged behaviour was "extremely concerning".
"Those people are in custody and there is no place for that in New South Wales," he said.
"I expected the full extent of the law will be applied to those people, there'll be no tolerance to racism or incitement for violence."
The incident comes as tensions remain high amongst the Jewish and Palestinian communities after the Hamas assault on Israel.
Police have sought special powers ahead of a planned pro-Palestinian rally in Hyde Park on Sunday.
The Sydney Jewish Museum was founded in 1992 by a group of migrants who survived the Holocaust.
The museum is dedicated to the memory of the 6 million Jewish Holocaust victims.