Residents in low-lying parts of half a dozen towns along a flooding Victorian river have been warned it's too late to leave their homes.
More than 150 millimetres of rain has fallen in parts of Victoria's alpine areas, prompting a string of flood watch alerts for the Gippsland region, east of Melbourne.
Just an hour after being told to flee on Wednesday night, those in parts of Bellbird Corner, Maffra, Mewburn Park, Newry, Riverslea, Tinamba and Tinamba West were told their time had run out.
READ MORE: Farmer trying to save cattle rescued from rising floodwaters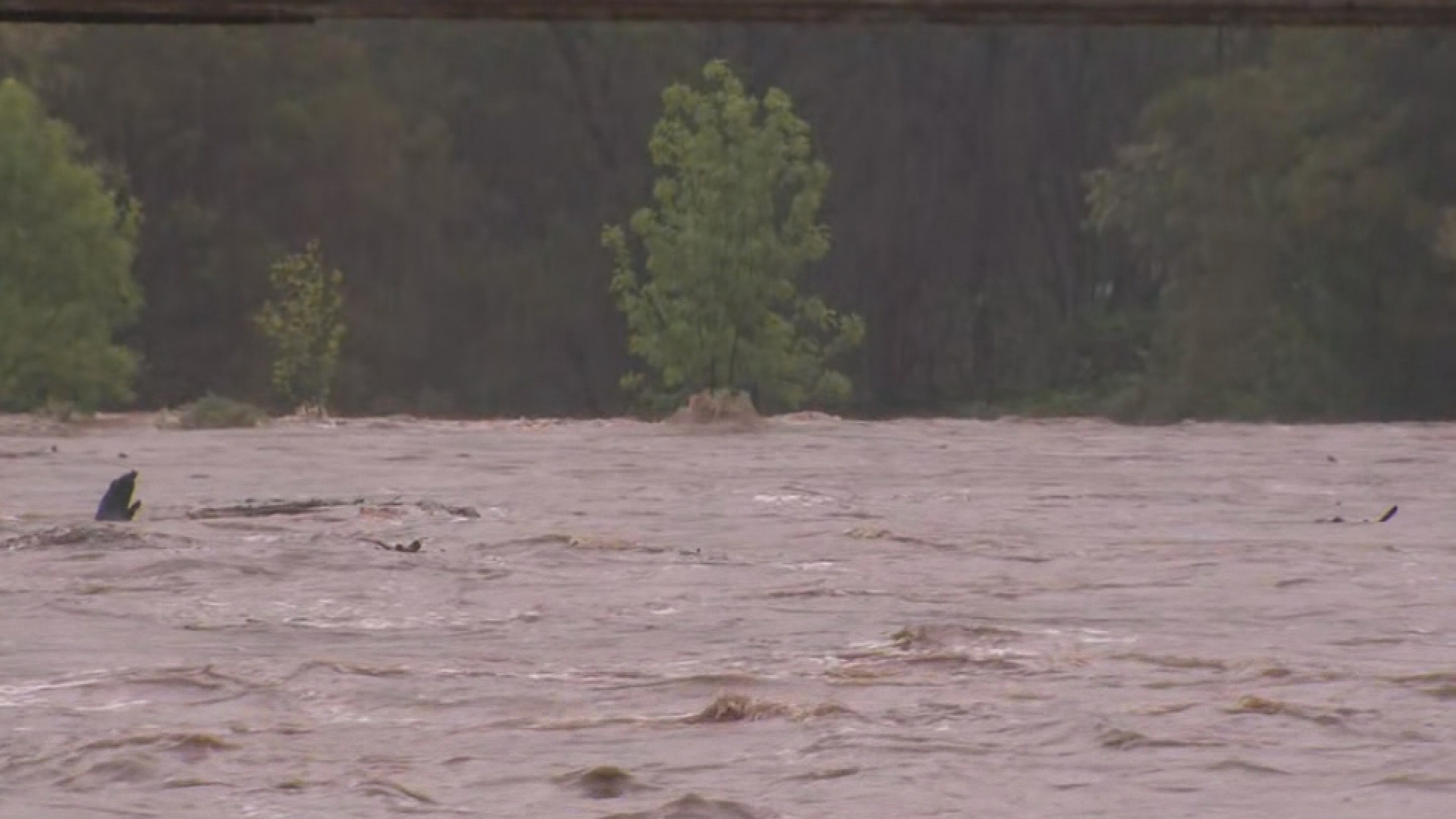 Floodwaters from the spilling Macalister River were expected to hit the area at 10pm, VicEmergency said.
"If you have not evacuated, you should shelter in the highest location possible," an emergency warning directed.
Emergency services said the weather would likely bring flooding above floor level of single homes, as well as "extensive flooding across rural properties and roads" downstream of Newry and Tinamba.
The affected area could also lose power, water, sewerage and phone services.
An emergency riverine flood warning for the broader area downstream of Lake Glenmaggie remained on Tuesday night, urging residents to move to higher ground where safe.
"The outflows from Glenmaggie are increasing, as usual we get inundated down here," CFA volunteer Phil Graham said.
READ MORE: Adrian Portelli to fight hooning charges on 'principle'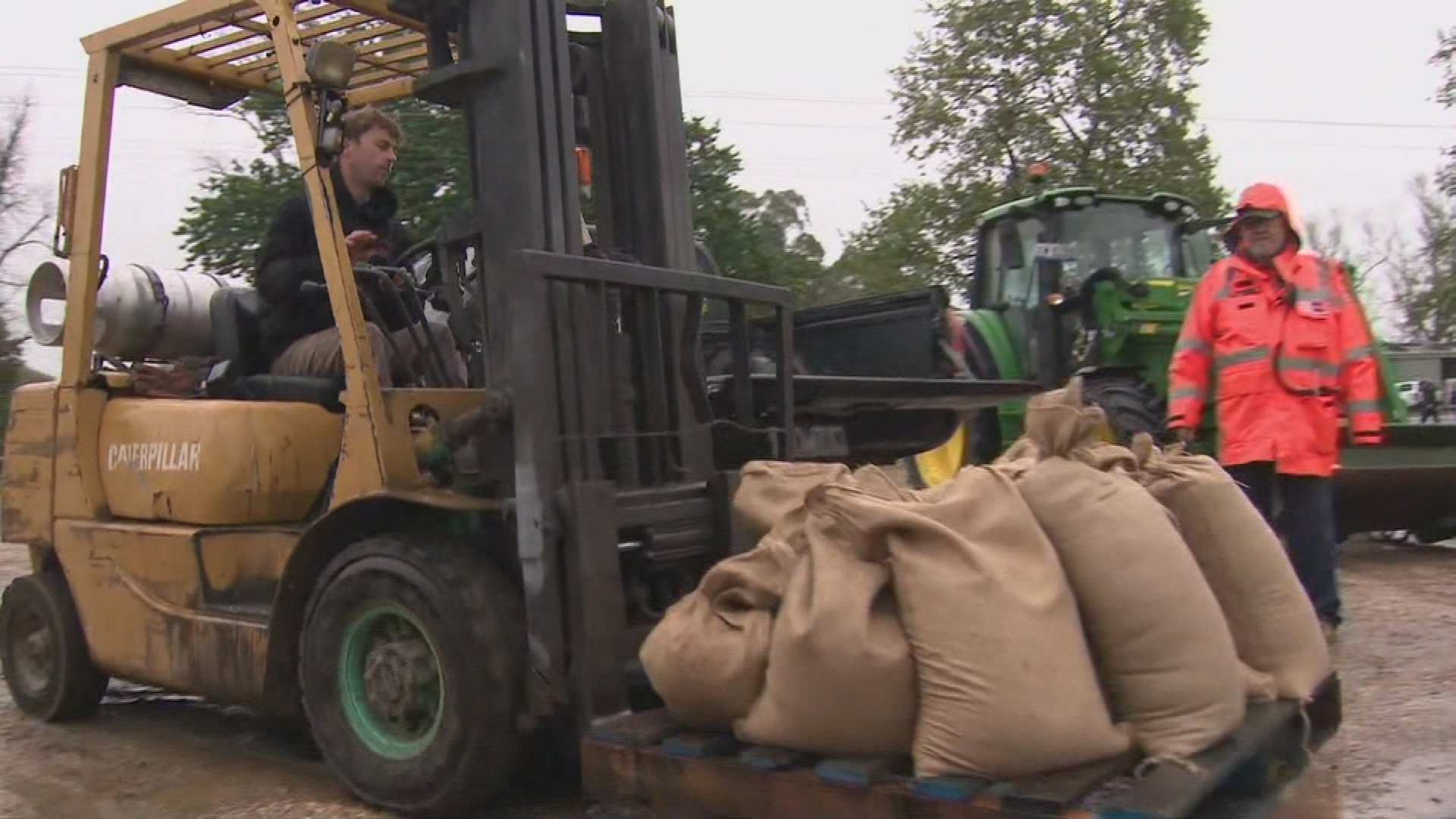 On Wednesday evening, VicEmergency said the river was at 5.75 metres and rising, above the major flood level.
It's expected it will remain above flood level after 150 millimetres of rainfall was recorded in the catchment within 24 hours.
A relief centre opened at the Gippsland Regional Sports Complex, 116 Cobains Road in Sale.
'Dynamic' situation as rain brings fire relief
The rain has brought a reprieve for firefighters and residents who have spent the two days battling multiple out-of-control fires.
On Wednesday afternoon, Victorian Emergency Services Minister Jaclyn Symes said the unfolding situation "remains dynamic".
"We have, in good news, downgraded emergency warnings for fire," she said.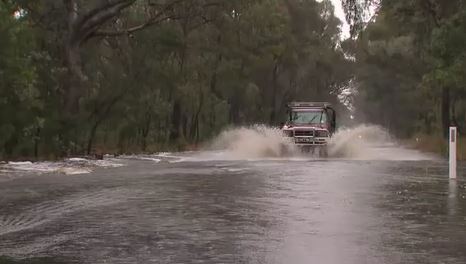 "Obviously we have had a lot of rain across the state and that has brought flood concerns and flood plain concerns and it has three current alerts out, predominantly related to rivers in the Eildon area.
"We've had more than 300 requests for assistance from the SES overnight."
There is concern that communities in east Gippsland could be cut off due to rising floodwaters, while the rain may not be enough to completely extinguish the bushfires.
On Wednesday, a low pressure system developed near the Victorian and NSW border, amplifying widespread rain, thunderstorms, large swell and damaging winds.
READ MORE: Australia's driest September on record as heat surges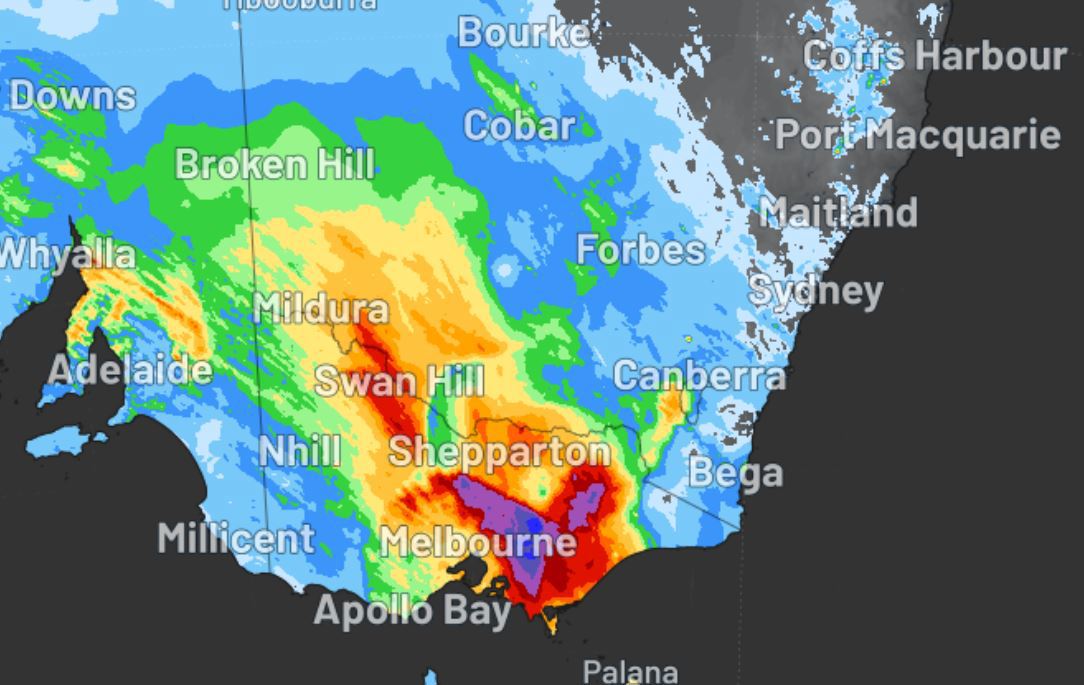 The Bureau of Meteorology expected conditions to ease across Victoria during Thursday with cooler temperatures lingering into the weekend.
A minor flood warning remains in place for the Yarra River in Melbourne, after about 70 millimetres of rain in its upper and lower catchments since Monday, with more on the way.
Residents along parts of the Yarra, Ovens, King, Buffalo, Wonnangatta, Latrobe and Goulburn rivers were issued watch and act warnings throughout the day on Wednesday.
Damaging winds of up to 100km/h blew through the capital yesterday, bringing down a number of trees.