Police are trying to establish what happened in an eight-hour window which left three teenagers and a woman in her 30s dead in a "really traumatic and destructive" car smash in Victoria.
Assistant Commissioner for Road Policing Glenn Weir said the car was "obviously travelling at extremely high speed" down a very narrow road when the driver lost control and smashed into a tree.
The crash on Saturday morning at Bochara, 300km west of Melbourne, killed four and left just one sole survivor, a 17-year-old girl now fighting for her life in hospital.
READ MORE: Sydney woman found dead inside tower 20 hours after call to police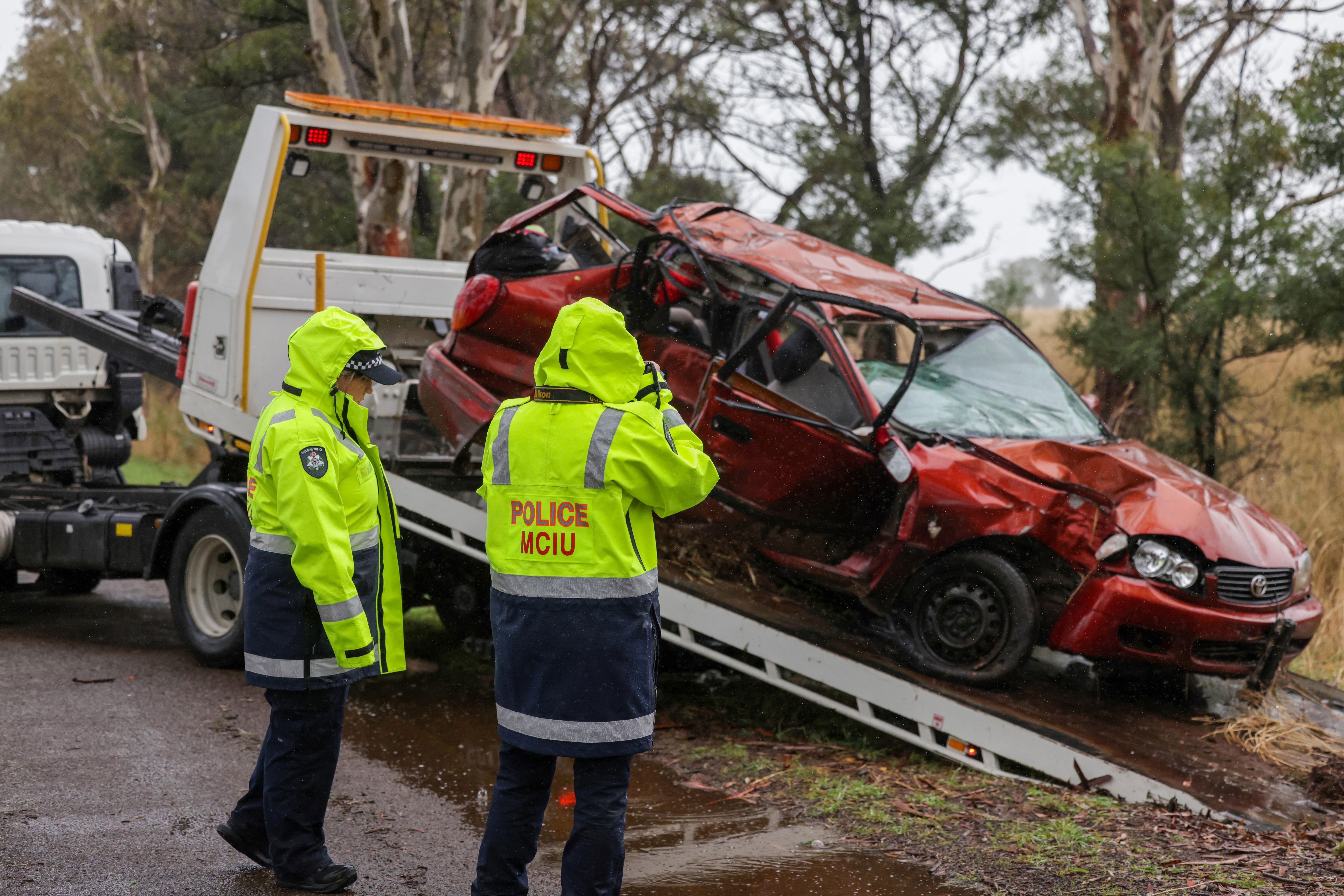 The crash scene was so horrific that police said it was too soon to confirm who was driving the car or how many, if any, had been wearing seat belts. Police initially believed the four people killed were all local teenage girls. They revised the details this morning to two teenage boys and two teenage girls before providing a further change this afternoon.
The mangled red station wagon was spotted by a passerby just after 9am, having last been seen on CCTV footage leaving a local waterfall park eight hours earlier, around 1am.
"It could be the vehicle had been there for a long time," Weir said.
"We're just hoping that the 17-year-old passenger who's currently in hospital in a life-threatening condition can pull through so we can get some more detail of what actually occurred."
Weir said it was too soon to confirm who was driving the car or how many, if any, had been wearing seat belts.
Weir described the Wannon-Nigretta Falls Road as "an English lane-type road where you have to sort of pull to the side to let other traffic come", making it poorly suited to speeding cars.
Police said two females and two males, who are all yet to be formally identified, died at the scene.
It is believed the teenagers were students at Baimbridge College in Hamilton, but Weir would only confirm they were "certainly school age".
Crash scene investigators had carried out painstaking work to identify victims and were now trying to establish what had happened, Weir said.
"It's a traumatic scene, we have to be 100 per cent sure who's who. We have to be 100 per cent sure who was sitting where… and we'll use a whole range of forensic procedures to make sure that we're absolutely certain who was in the vehicle."
Victoria's road toll is now 130, compared to 96 this time last year.
READ MORE: Greek nationals arrested in alleged Sydney 'rip on, rip off' cocaine container bust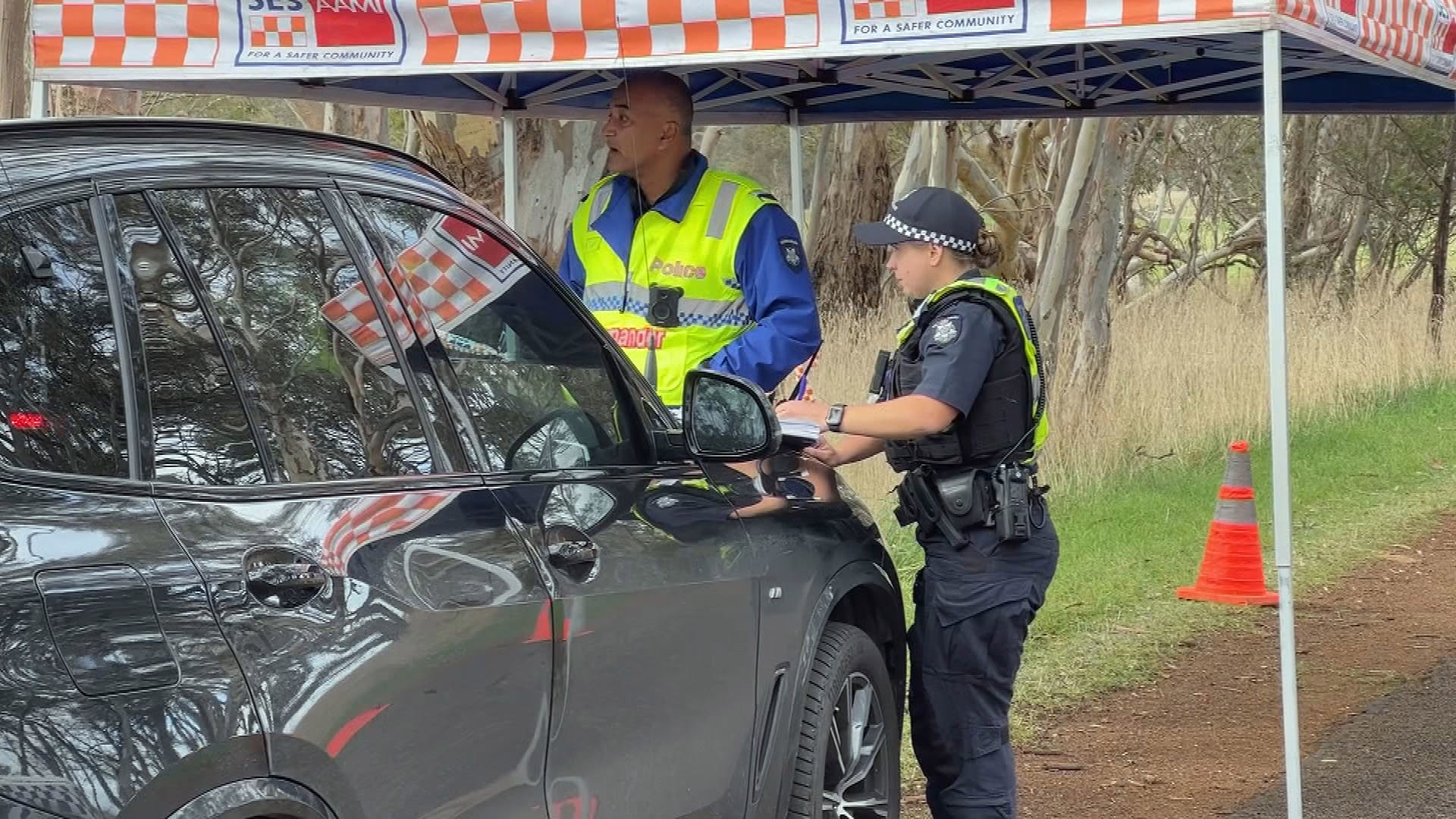 Speaking to Weekend Today, Southern Grampians Shire Council Mayor David Robertson described the incident as "horrific".
"I think the community is still in shock," he said.
Wannon-Nigretta Falls Road is single-car country road, lined with red gums, and is about 10km in length, Robertson said.
The road is used to access popular Wannon and Nigretta Falls.
READ MORE: Influencer dies after TikTok livestream drinking challenge
"There's very little traffic on that road. There is three houses within about 9km," Robertson said.
"The (road) is reasonably straight. There's a couple of nasty corners on it."
Robertson said the wreck could have been there for hours.
"They could have been there for quite a while and I think that is what the police are trying to put together – the details of the accident."
The area is still cordoned off and will remain closed while detectives from the Major Collision Investigation Unit investigate.
"There [are] five people involved in this and all their families and all their friends coming to terms with that, it's going to hit the town really hard," Sergeant Ryan Nelson said.
"There's a lot of people out there that want answers, and we want to give those people those answers."
Bochara is a rural locality outside of Hamilton.
Sign up here to receive our daily newsletters and breaking news alerts, sent straight to your inbox.