A group of four work mates in a rental car are believed to be the victims of a horror car crash in Victoria's north east.
The crash happened on the Mansfield-Woods Point Rd in Piries, near Mansfield, 220km north-east of Melbourne.
Police are still investigating whether there are more victims in the wreckage as the state's road toll reaches a 15-year high.
READ MORE: Fears of significant delays after 'cyber security incident' shuts major ports
Police said the "confronting scene" of wreckage was found by a witness just before 8am, but the crash could have happened hours earlier.
Police believe the driver of the Kia Carnival, who was believed to be travelling with colleagues from central Victoria, lost control and hit an embankment.
The car then spun back onto the road and hit a tree in a field, police said.
The vehicle then erupted in flames, with all four occupants killed at the scene.
The passerby found the smouldering wreckage.
"It's obviously completely traumatic for them to be confronted with a scene like that," Victoria Police Road Policing Command Assistant Commissioner Glenn Weir said.
READ MORE: Man dies after standoff with police in Melbourne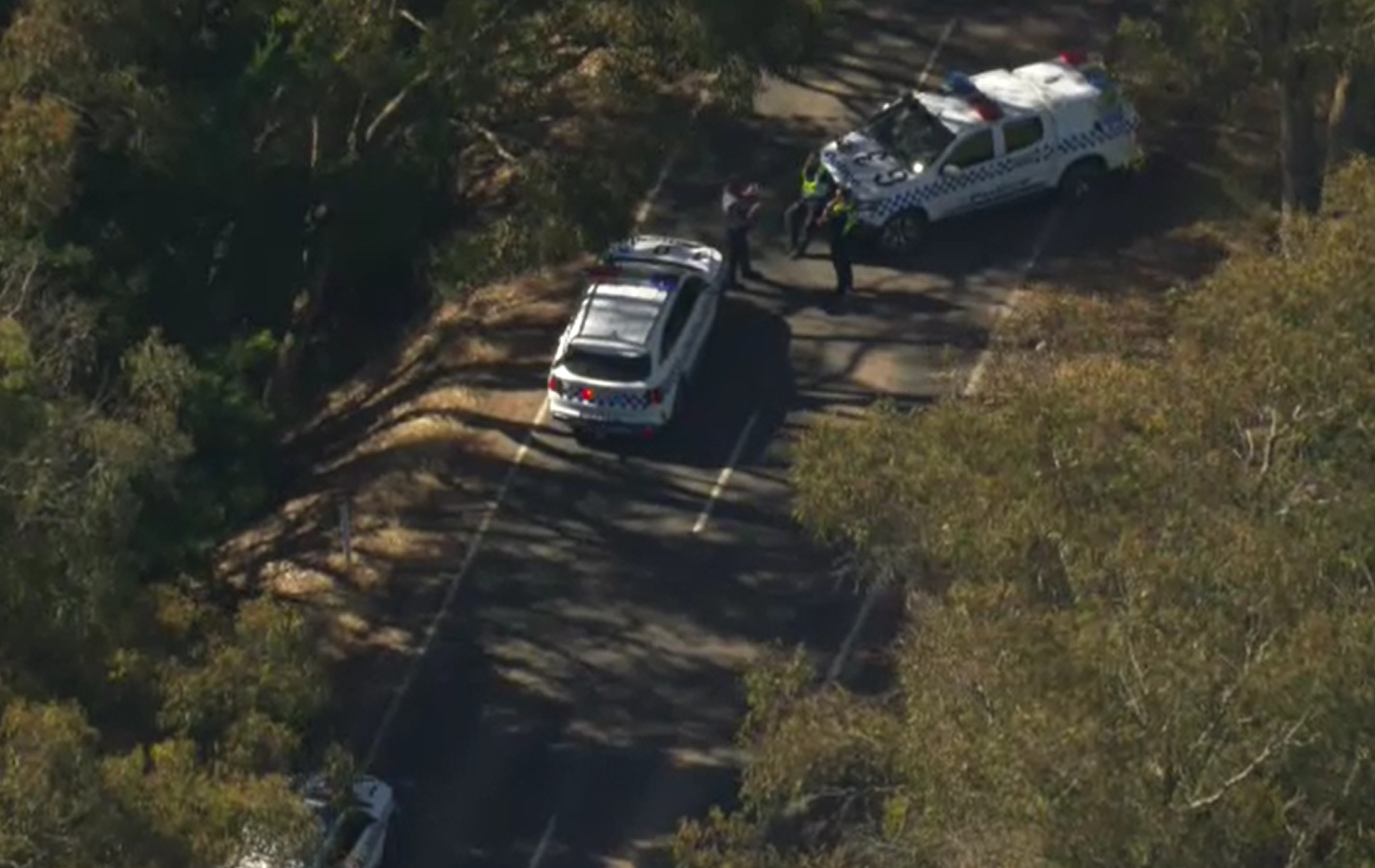 Police said the car rental company was based in Gippsland.
Disaster victim identification experts have been brought in to find out exactly who was in the car.
Police believe they are from the Benalla, Shepparton or Mansfield areas.
Officers are investigating whether speed, distraction or even an animal collision were factors in the crash.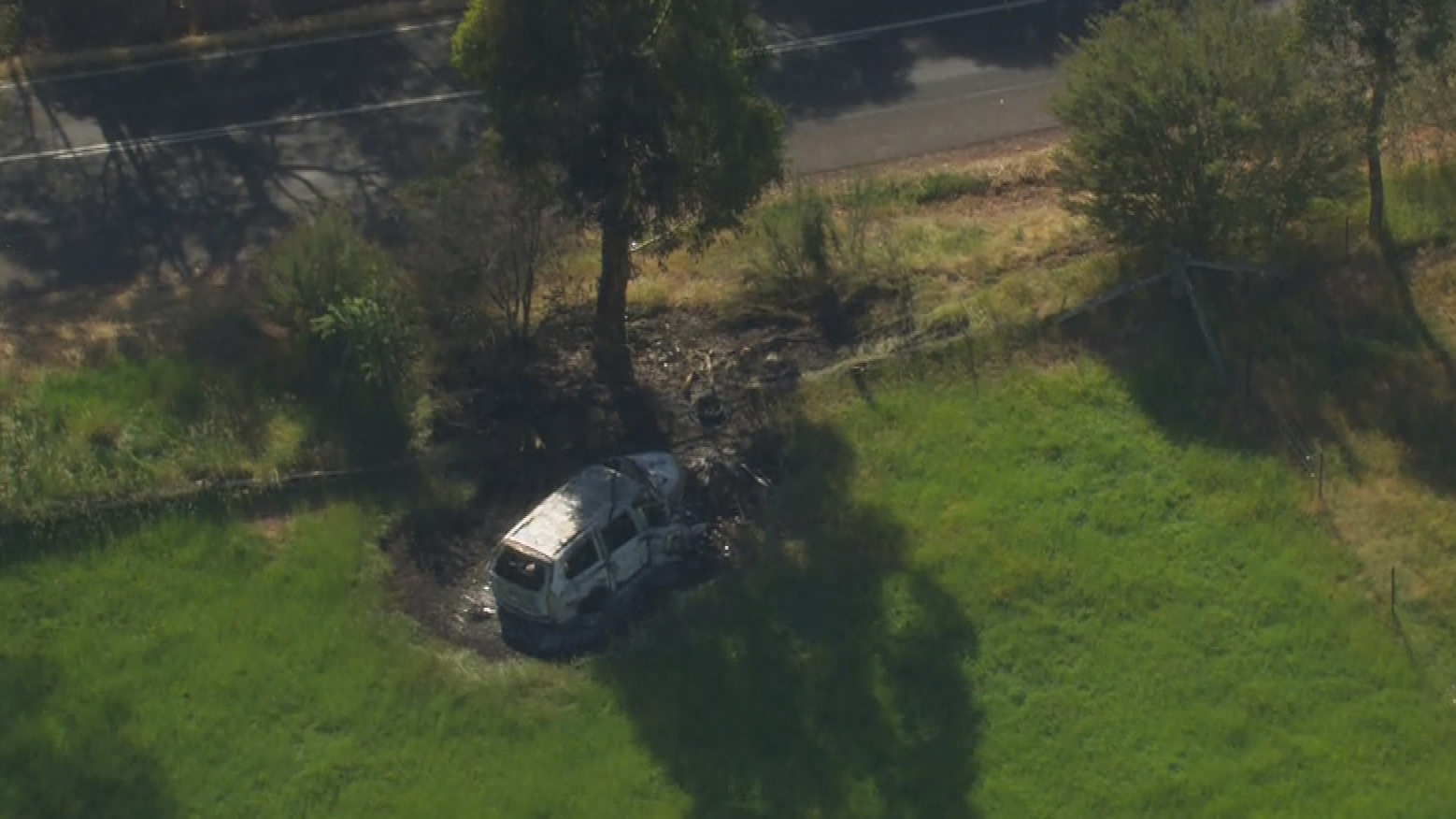 "The difficulty we have is that with such a catastrophic scene and the impact of the fire is trying to establish the identity of the people involved," Weir said.
READ MORE: Police use pepper spray to break up Israel and Palestine clash
The collision is the latest in a series deadly car crashes in the state.
A week ago, multiple people were killed in the regional Victorian town of Daylesford when a car ploughed into a pub garden.
It brings the state's road toll to 34 more deaths in 2023 compared to last year.